Kate Beckinsale reveals director Michael Bay body-shamed her
Kate Beckinsale was asked to lose weight by Michael Bay, said she wasn't pretty enough to be a threat to female audience.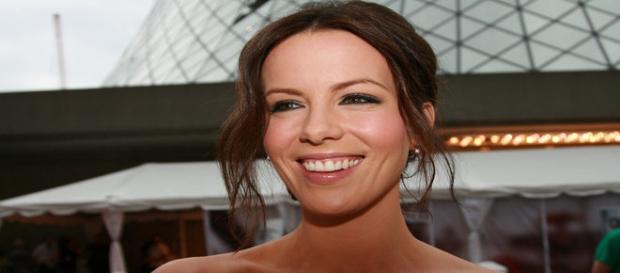 British beauty Kate Beckinsale revealed that her director and producer Michael Bay body-shamed her and asked her to lose weight during the filming of Pearl Harbor – the movie based on the World War II Japanese bombing of Hawaii.
Kate Beckinsale was talking on the British talk show The Graham Norton Show
Kate said that during the shooting of Pearl Harbor, Michael pushed her to work out more as she was just coming back after giving birth to her daughter and had lost weight but Bay was not satisfied.
She added that, Michael was baffled by her because her boobs were not bigger than her head and she was not blonde. She was talking in the British talk show The Graham Norton Show.
Kate Beckinsale also remembered that during the promotion of the film, Bay would talk highly about the male stars like Ben Affleck and Josh Hartnett, but when he was asked about Kate, he used to say Kate was not very attractive. Bay kept saying this everywhere they went for the promotion of the film.
Michael Bay used to say that Kate Winslet was not pretty enough in Titanic
Kate also added that in the same interview, Bay took a dig at Titanic actress Kate Winslet. He had mentioned that Kate Winslet was pretty in Titanic but not overwhelmingly pretty and that made it work better for other women. Bay was not interested in casting someone pretty in Pearl Harbor, as he thought the female audiences would be disturbed when they saw a pretty face. That's why he cast Kate Beckinsale in the movie as he felt she wasn't so pretty that she would put off the female audience members.
Michael behaves like Hitler on the sets of the movie says Megan Fox
Michael Bay has been criticized by many for the way he treats his lady stars. Megan Fox had said that Bay is like Hitler on the sets of a movie. It is a nightmare to work with him. Even though both Fox and Bay made up after the incident, industry insiders believe that Bay makes movies keeping in mind teenage boys and he has issues with female stars.
Even though Michael Bay was not very fond of Beckinsale, she was voted as No. 12 in Maxim's annual Hot 100 lists for the year 2013. Kate Beckinsale was ranked 42 a year later, as most of the population believes that she is a pretty woman.
Click to read more
and watch the video
or