Kanye West sued by Hungarian composer over copyright infringement
West did ask permission, but may have went ahead before legal could clear things up.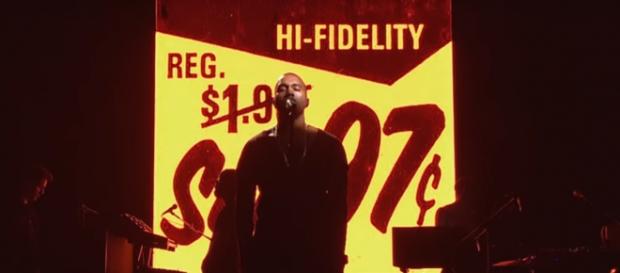 Kanye West is getting sued for copyright infringement over his 2013 song, "New Slaves," from his album "Yeezus."
A performance of the song made during an appearance on Saturday Night Live can be watched below.
An International Conflict
Hungarian composer, Gábor Presser has filed a lawsuit against the American musician, claiming that West's song borrows heavily from Presser's own 1969 composition piece, "Gyöngyhajú lány," which translates to "The Girl with the Hair of Pearls," for his band at the time - Omega.
For comparison, a video of the earlier Hungarian song can be seen below.
The suit was filed in the Southern District Court of New York on Friday, possibly to avoid legal issues legal conflicts between international law practices.
The suit claims that Presser was not made aware of the use of the earlier song in "New Slaves," until it had been used in a 2013 promotion.
West did obtain permission.
According to reports, West had asked for and obtained permission for the song before it was officially released from Presser, although Presser had reportedly assumed that a more formal agreement would have been arranged, detailing a more proper payment plan. Added to that, the suit claims that West had gone forward with the song before signed legal documents, validating the use, could be produced.
The suit claims that Presser is owed money for the song's use over the past few years, in addition to an advance check worth $10,000, which is said to be currently in the hands of attorneys, and Presser claims he has not yet cashed it.
The suit, if successful, is currently asking for at least $2.5 million in owed payments.
West's Previous Legal Troubles
This is not the first time West has gotten into legal trouble over his musical career. He had previously been sued last month over his album "The Life of Pablo." Fans of West had reportedly felt that they were only able to purchase the album by signing up for the streaming service, Tidal, believing it to be the only outlet from which they could obtain it after West reportedly tweeted as such on social media.
However, West eventually relented, allowing the album to be available for purchase on other platforms, such as Apple Music and Spotify, in addition to his own website. Among other claims, said suit accuses West of alleged fraudulent inducement and unjust enrichment. In addition, the Tidal users also risked giving away private, personal information, such as email addresses and social media account information, the suit alleges.
Click to read more
and watch the video
or