Kanye West: 'My wife is changing the game in many differents ways'
The rapper is proud of Kim Kardashian because she has revolutionized interracial couples and the fashion world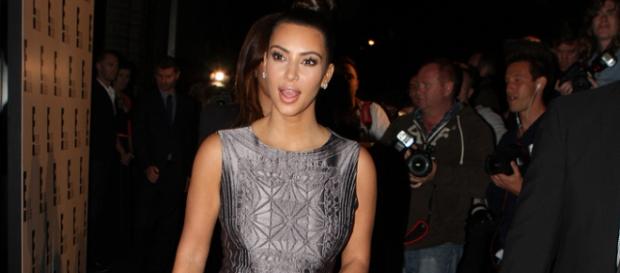 Kanye West said that Kim Kardashian is a visionary. The rapper gave an interview to Steve Harvey's radio talk show, where he spoke of his admiration for his wife. West thinks that Kim is changing the game in many differents ways: interracial love, fashion, and making money. The reality star is a powerful celebrity with great influence on women. She has been famous for her love life, the clothes she wears, and the large amount of money she earns. She is news by her alleged plastic surgeries, her diet, and workout, which occupy an important place in her life.
Interracial love
Kanye West thinks before mixed couples were frowned upon, but since they are the fashionable couple, 'Kimye,' people like interracial love.
The music producer has a lot of friends who are married to white women, but in the past they felt akward by this situation. The reality star managed to help make mixed couples be seen as something positive and natural. Kim said in many interviews that she has always been attracted to African-American men. In fact, most of her partners have been multirracial, like Miles Austin, Reggie Bush, and Nick Cannon.
Fashion
The rapper said that his wife broke boundaries with fashion because thanks to her, it became fashionable to have bodies with curves. Before Kim Kardashian, the designers worked only with skinny models. When the reality star became so famous, many brands wanted her image. So many women began to copy her style. Not only that, women also wanted to know about her makeup, her hair, workout, and nutrition plan.
Everything about Kim Kardashian is of interest to the media, and for the young girls who want to imitate her.
West also said that his wife is part of a matriarch society (her mother and her sisters), they make a lot of money and they are a good example for the women. Females also can be powerful and the Kardashian girls know it perfectly. The socialite came out naked in magazines often, but does not take away the female admiration, she is long overdue. Anyway she had many negative reviews for her behaviour in the media.
Click to read more
and watch the video
or