Julio Iglesias will perform in Bucharest
Julio Iglesias will hold a concert on May 18th in Bucharest, with his son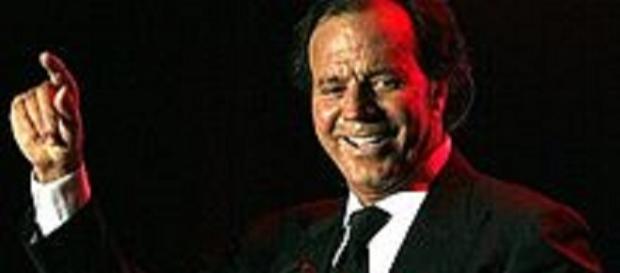 One week after Enrique Iglesias' concert in Bucharest his father will sing in the same city. The Spanish singer and songwriter Julio Iglesias will return to Romania with a concert that he will perform on May 18, from 19:30 - Romanian time - at The Palace Hall in Bucharest. Julio Iglesias Jr, one of his sons, will sing at the opening of the show.
New album "Mexico"
The Latin artist is on a world tour at the moment to promote his new album "Mexico". The organizer of this concert said that Romania is one of the countries liked best by the famous artist. The album "Mexico" was released in the autumn of the year 2015 and it includes thirteen songs.
During the concert that Iglesias is going to perform in Bucharest, his fans will be able to sing along with his songs that made him famous and that made him appreciated in Romania.
At the beginning of the show one of his sons - singer Julio Iglesias Jr. - will sing on the stage.
The show had been postponed due to surgery.
Julio Iglesias was supposed to hold a concert in Bucharest on July 2, 2015. This concert was rescheduled because the artist has undergone back surgery and he needed a recovery period.
Artist awarded by the Guinness Book
Julio Iglesias has launched 80 albums during his career and he has sold more than 300 million copies of his released albums worldwide. He sold the copies in original versions and also in several languages. Thus, he became the best selling Latin artist of all time. He was recognized by the Guinness Book of Records in 1983 for this amazing success. He was awarded with the only hard diamond ever offered by the Guinness Book to an artist.
Julio Iglesias is the artist who sang and recorded songs in the most languages in the history of music. In his career of over 45 years, the artist has been awarded 2,600 platinum and gold records. He has performed more than 5,000 concerts in 600 cities around the world, for more than 60 million people.
This is not the first time Iglesias will perform in a concert in Bucharest or in other Romanian cities.
Click to read more
and watch the video
or