Johnny Depp and Pink appear on 'Jimmy Kimmel Live'
Both actor and musician are out promoting the new movie, 'Alice Through the Looking Glass'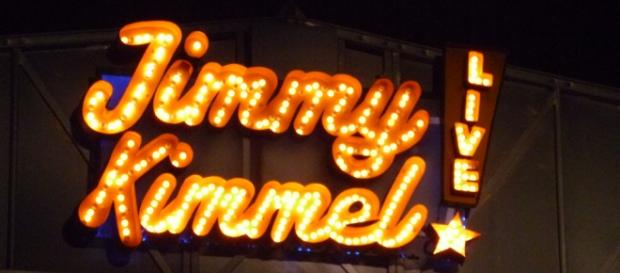 Actor Johnny Depp and musician Pink were the guests on Jimmy Kimmel Live last night.
Depp was on the late night talk show to chat about his latest film, Alice Through the Looking Glass. The film is the sequel to 2010's Alice in Wonderland, which Depp also starred in. The 52-year-old veteran actor plays the role of the Mad Hatter. This highly anticipated sequel comes out in theaters on Friday, May 27.
The Apology heard around the world 
The interview started with Kimmel showing a video of the "apology" that Depp and his wife Amber Heard recorded and sent to the Australian government.
The pair sent the apology after they got into trouble for not declaring their two dogs when they arrived in Australia last year. In the video, you can tell that Depp and Heard are trying to stay serious, but when such a trivial incident gets blown out of proportion, you can understand the sarcastic nature of the apology.
Good sports.
The next guest of the night was singer Pink, who is hot off of her show-stopping Billboard Music Awards performance. Before she sang, Pink sat down with Kimmel for a bit. The two talked about her crush that she has on Johnny Depp and the embarrassing encounter that she had with him in a record store not too long ago. Pink should have probably kept that little secret to herself, because the next thing you know, Kimmel is bringing Depp back out on stage. The look on Pink's face was priceless, and you could see how uncomfortable she was. But Pink and Depp were both good sports about it and the segment was a great addition the show.
Just Like Fire 
Once Pink calmed herself down from her encounter with Depp, she was ready to perform. The singer took the stage outside of the Jimmy Kimmel Live studio and sang her new song, Just Like Fire. The song was co-written by Pink for the Alice Through the Looking Glass soundtrack.
Pink sings a second song on the soundtrack, White Rabbit. That song is a cover of a Jefferson Airplane classic that was released in 1967 and written by the band's lead singer, Grace Slick. 
Click to read more
and watch the video
or