Johnny Depp and Amber Heard heading for a divorce
Just days after the death of his mother, Amber Heard files for divorce from Johnny Depp.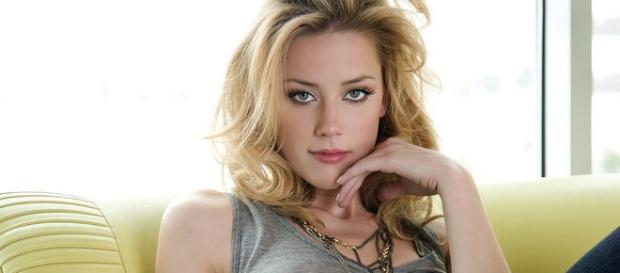 Johnny Depp and Amber Heard, who got married just 15 months ago, have filed for divorce. The star couple started their whirlwind romance when they acted together for the movie Rum Diary back in 2011. The 52-year-old Deep, married 30-year-old Amber last February in the Bahamas. They did not have any children together.
Irreconcilable differences is stated to be the reason
As per the latest reports, Depp has requested the judges not to accept Amber's spouse support request.
In her divorce plea, she stated the reason to be irreconcilable differences between the two. The very private couple, who have a 22-year age difference, share two pet dogs in common.
The couple was at the center of controversy last year when they unknowingly smuggled the dogs into Australia.
Depp had an unsuccessful marriage which ended in early 1985. He had many high profile relationships, the most lasting one with Vanessa Paradis, which lasted for 14 years. They have two children. Deep's second marriage to Amber was surprising for many.
Both Johnny Deep and Amber Heard are strong personalities and many feel that is one of the reasons for the fall out, as both are stubborn and over-dramatic. That does not help when a disagreement emerges. The couple were expected to come together at the Met Gala earlier this month, but in the last minute Amber made a solo appearance at the event. In recent weeks, they were not spotted together and this started the rumor of a rift between the couple.
Amber Heard went shopping after filing for divorce
After filing for divorce from Depp on Monday, Amber went shopping in Los Angeles at Tiffany & Co. She emerged with a bag in her hand, which showed she brought something from the iconic shop. The divorce petition was a shocker for many. It was filed just a few days after the death of Depp's mother, Betty Sue Palmer.
Depp's family did not like Amber
Reports also suggest that there was a lot of tension between Amber and Depp's mother. Betty, along with Depp's two children had differences with Amber. In her filing, Amber Heard mentioned family hatred as one of the reasons for the split. Amber also asked for spouse support from Depp, who is said to be worth $400 million dollars. It can be easily said that Johnny is not having a good month, as he just lost his mother who was very close to him and now his wife, Amber Heard has filed for divorce.
Click to read more
and watch the video
or