Janet Jackson releases 'Damn Baby' video as singer's pregnancy at 49 is confirmed
Jackson is pregnant with her first child at the age of 49 and yet still has time to promote latest single off her 'Unbreakable' album.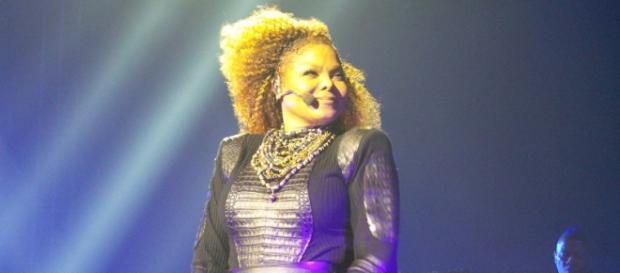 In April, singer Janet Jackson postponed the second leg of her Unbreakable world tour to start a family with third husband Wissam Al Mana. Entertainment Weekly (EW) is now confirming that the singer is expecting. The news comes just days after she released the video for her latest single, Damn Baby.
And baby makes 3
The last time the world was treated to a Janet Jackson album was in 2008. She released Discipline, which debuted at number one on the Billboard charts, but failed to produce any memorable singles. She also embarked on The Rock Wit U tour in conjunction with the album and named it after her second single. Like the Unbreakable tour, dates had to be rescheduled, but it was due to illness not pregnancy. The singer was suffering from vestibular migraines.
So naturally, it was no surprise that fans thought that she was once again ending her latest tour due to illness. However, she posted a video message to fans including them in a very private and personal announcement.
"I thought it was important that you be the first to know. My husband and I are planning our family, so we're going to have to delay the tour," said Jackson. She seemed excited and breathless, but not too busy to post a video lying down with her hair perfectly coifed to the side.
A message from Janet...https://t.co/KrzYZ4eyvD

— Janet Jackson (@JanetJackson) April 6, 2016
Jackson will turn 50 on May 16th this year, so not only is the news unexpected, it's miraculous. Given her age, many thought that it would take months for the singer to conceive but word came just yesterday that Jackson was expecting. 
The odd thing about the announcement is that it comes as Jackson released the video for her latest single, Damn Baby. It's oddly coincidental that the title of the song reflects her current circumstance.
A more skeptical observer could almost swear that Jackson's pregnancy was being used as a marketing ploy to promote her new album. Pictures of the star from her 2015 Unbreakable tour do show the singer looking slightly heavier than usual. This could be due to weight fluctuation or might hint that Jackson was already pregnant and decided to announce the news at a later date. In the Twitter announcement, her abdomen was out of frame, so anything's possible.
In any case, Jackson looks as fit as ever in the Damn Baby video. She dances with dancers half her age and doesn't miss a beat. The video is shot in black and white and the singer is dressed in all black, which hearkens back to her Rhythm Nation days. The only thing missing was the black baseball cap and the black panther.
However, there may be an easter egg in the video. Jackson may have hinted that she is hoping for a girl. The singer posted a .gif to Twitter showing two girls dancing in her video with the words, "Coming Soon." There is no word if Jackson conceived naturally or via in vitro fertilization.
If she did go the in vitro route, sex selection is possible for those who have enough money and Jackson clearly does.
Coming Soon... pic.twitter.com/KujBaLwbO0

— Janet Jackson (@JanetJackson) April 29, 2016
Click to read more
and watch the video
or