Hollywood uses theme parks to promote its latest films
A look at the unconventional advertisements for 'Independence Day: Resurgence' and 'X-Men: Apocalypse'.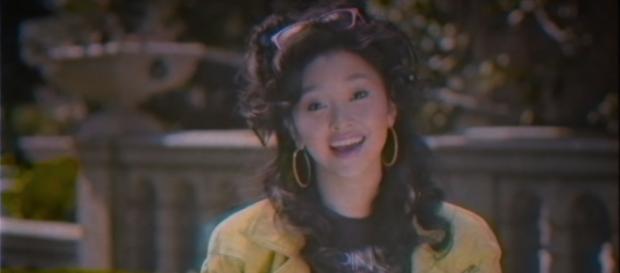 While Movies are struggling to find more original content, it seems some have turned to marketing to save them. Instead of just one trailer and press junkets, movie moguls are turning to internet marketing via faux commercials and mockumentaries. X-Men: Apocalypse and Independence Day: Resurgence are the latest to latch on to the trend.
Theme Park Adverstisment
Both X-Men and Independence Day are sequels. There are seven X-Men films while Independence Day only has two films in its franchise.
The problem for marketers is that while these are familiar names, how do you keep people interested in the film beyond a trailer with the same old cast members?
The answer lies in theme park advertisement.
If you've ever been to Disney World and had to wait hours in line just to ride a ride, then you've experienced this before. The audience is bombarded with constant stimulation with people on videos explaining the subtext of the ride for you. They show you gadgets from the ride and explain the technical specifics. Then they give you the background on the characters involved and by the time you get to the ride, you're and expert on the narrative and so excited that you're practically running to the seat. If the ride is good, the marketing has lived up to its hype. If it's bad, you're so annoyed that you bought into all of that false advertisement that you will never go near that ride again.
The same is true with films. X-Men: Apocalypse has a teaser trailer, two main trailers and a final trailer.
That should have been enough, but excitement for this film is at fever pitch, so why not amp it up with an advertisement for a 1980's version of Xavier's School for Gifted Youngsters. In the recruitment video a young Jubilee (Lana Conor) tells viewers about the school for X-Men and about its creator Prof. Charles Xavier. It shows you three unknown young X-Men, displays their powers briefly and it has a real phone number at the end for viewers to call. If you dial it, you'll get a message from Marvel creator Stan Lee. 
Independence Day decided to do a mockumentary called  The War of 1996, showing how far the human race has advanced since the first alien attack. Once again, there are new and old characters and an introduction to the Hybrid Fighter, the latest weapon in the battle for humanity. Needless to say, it looks cool.
Both films open in summer 2016, which is not far away but buzz like this will pack the theaters. Every time one of these trailers hits the web, it's trending on social media. That will easily translate into ticket sales and ensure that producers receive a return on their investment. For the audience, it's a way to make the movie last forever and isn't that what everyone wants?
Click to read more
and watch the video
or