Hey hey we're the Monkees and people thing we monkey around
Pre-fab four band The Monkees set to tour after releasing their new album "Good Times."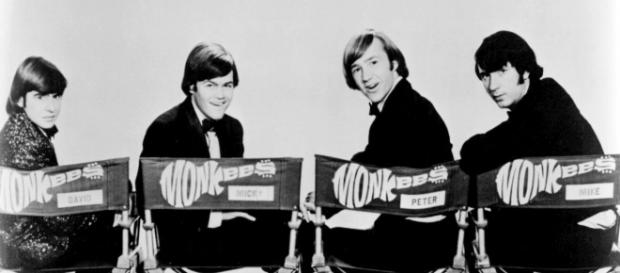 To celebrate their 50th anniversary, The Monkees Micky Dolenz and Peter Tork are headed out on tour and have recently released a new album, Good Times, produced by Fountains of Wayne frontman Adam Schlesinger. With former bandmate Davy Jones deceased and Mike Nesmeth declining to join, fans don't seem to be any less inclined to buy tickets to enjoy the show.
The Monkees variety show
The Monkees began as a television show of a fake band and it's antics that became a real band.
At one point in 1967 they outsold both the Beatles and and the Rolling Stones with their first 4 albums claiming the number one spot.
The Monkees were created by four strangers responding to an ad in Variety looking for "four insane boys." Three of the four had singing experience with the fourth, Dolenz, having been the star in a tv show called "Circus Boy."
Gaining popularity
It wasn't long before the fake band became so popular that fans wanted them to tour live.
It took a while, but the producers finally allowed them to perform live and their third album was written entirely by the band members. The show only lasted two seasons, and then the boys went their separate ways. Jones passed away, Dolenz became a TV producer and director in England. Nesmith and Tork both started their own bands, but with the show still in reruns, they just keep picking up new fans.
50th Anniversary
The new album is titled "Good Times" and features several songs penned by various indie rock stars.
Track Listing (with songwriters noted)
1. "Good Times" (Harry Nilsson)
2. "You Bring The Summer" (Andy Partridge)
3. "She Makes Me Laugh" (Rivers Cuomo)
4. "Our Own World" (Adam Schlesinger)
5. "Gotta Give It Time" (Jeff Barry/Joey Levine)
6. "Me & Magdalena" (Ben Gibbard)
7. "Whatever's Right" (Tommy Boyce/Bobby Hart)
8.
"Love To Love" (Neil Diamond)
9. "Little Girl" (Peter Tork)
10. "Birth Of An Accidental Hipster" (Noel Gallagher/Paul Weller)
11. "I Wasn't Born To Follow" (Carole King/Gerry Goffin)
12. "I Know What I Know" (Michael Nesmith)
13. "I Was There (And I'm Told I Had A Good Time)" (Micky Dolenz/Adam Schlesinger)
Click to read more
and watch the video
or