Here's hoping the third time's the charm for Eva Longoria
The ex-Desperate Housewives' star weds long-time beau José Antonio Bastón.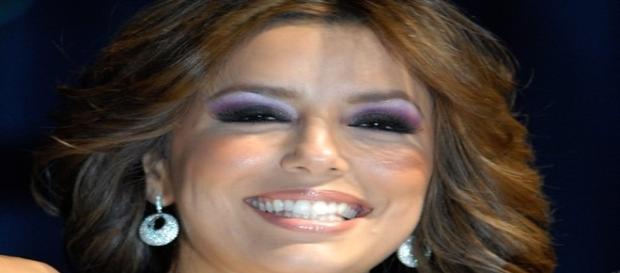 At a star-studded wedding on Saturday, Eva Longoria and fiancée José Antonio Bastón were married in a lovely garden ceremony with about 100 friends and family in attendance. Based on social media posts from those in attendance, it was a sunset wedding under a temporary altar completely covered in flowers.
Longoria and Bastón wed in Valle de Bravo, Mexico
José Antonio Bastón, better known to friends and family as Pepe, is the President of Televisa, a mass media company in Mexico.
He and Longoria had dated for three years and he proposed to her in December of last year. Oddly enough, there were 6 months between their first and second dates.   
The wedding took place in Valle de Bravo, Mexico, near Mexico City.
Originally planned to take place at their home, the event was moved to a friend's home due to security issues. However, that doesn't appear to have had any effect on the bride and groom, or those in attendance.
Longoria bestie, Victoria Beckham, is said to have designed the lovely bride's gown. The white, apparently silk gown featured wide straps and a sweetheart neckline. The groom wore a Brunello Cucinelli three-piece suit in gray.
Many stars in attendance
Of the stars in attendance many took to social media to chronicle the happy event, Longoria included. Longoria posted images of herself and husband post-ceremony wearing matching pajamas and slippers. Based on her photos, at least part of their honeymoon was being spent onboard a boat. Longoria's Instagram posts were accompanied by the notes #ImStillFloating and #OmgMyFeetHurt.
Victoria Beckham posted pictures of herself with the lovely bride, as well as pictures of her and husband David Beckham enjoy the Mexican sun. TV celebrity Mario Lopez also posed with David Beckham and posted a graduation-style photograph of supposedly all those who attended the nuptials. Friend Melanie Griffith posted a number of lovely images of the ceremony and decorations, along with images of Longoria with her mother, Ella. Also in attendance were singers Ricky Martin and Vanessa Williams.
A fabulous send-off with music and fireworks
Vanessa Williams performed for the group as well as Carlo Vines and musical group Pro Down. The end of the evening was punctuated by a wonderful display of fireworks.
Click to read more
and watch the video
or