'Grey's Anatomy' season 12 finale airs tonight
Tonight is the night 'Grey's Anatomy' fans have been waiting for. Tune in for the season 12 finale at 8/7c on ABC.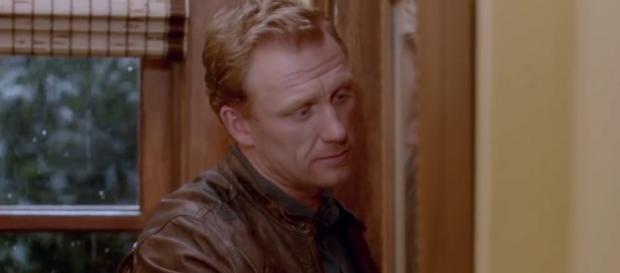 Grey's Anatomy is known for having long seasons. They are one of the very few shows that actually has a 24 episode season. That being said, fans have been waiting a long time to see the end of season 12. Grey's Anatomy has been doing an amazing job of building up the anticipation as well. If you're not going to be watching the finale live tonight, it would be wise to avoid social media, or the surprise may be spoiled. 
What to expect
Last week on Grey's Anatomy, Jo surprised everyone by telling Alex she would not marry him.
Rumors have been floating around social media as to why Jo would make this decision. Fans are theorizing that Jo was married before and is not officially divorced. To make matters even more confusing, ABC released a preview of Jo telling Alex they should make a baby.
It appears he is in the middle of packing to leave when she says it. Will this favorite couple get back together?
Season finale surprises
The preview for the season finale of Grey's Anatomy shows Amelia preparing for her wedding with Owen. Unfortunately, it looks like Amelia may not be ready to say "I do." Meredith and Maggie sit outside the bathroom door trying to convince Amelia to come out. Owen eventually shows up to talk to Amelia through the bathroom door as well. Will this Grey's Anatomy wedding actually take place?
Oh baby
Previews for tonight's episode of Grey's also show that April goes into labor at Meredith's house. It's hard to tell, but it looks like Ben may be the one delivering the baby. Will April and Jackson's baby be born healthy? Could April and Jackson survive another tragedy if this baby isn't okay?
Wedding and a funeral?
Rumors have been running wild for weeks that someone is going to die on tonight's season finale of Grey's Anatomy. Ellen Pompeo, who plays Meredith Grey, shared on Twitter that she had one word for episode 1224, wet.
The photo shows Meredith with soaking wet hair. What could happen that would cause Meredith to be soaked in water. Could this have anything to do with the rumored death?
Leave your feedback in the comments below, and tune in to the season 12 finale of Grey's Anatomy tonight, at 8/7c on ABC. 
Click to read more
and watch the video
or