'Grey's Anatomy' Dr. Callie Torres' exit not planned
While it felt like Callie had been seemlessly written out of the show, it turns out Shonda Rhimes didn't even know.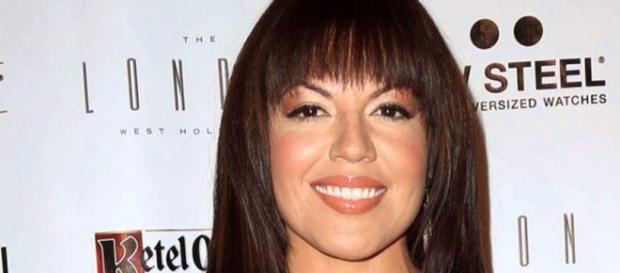 On the season finale of Grey's Anatomy, Arizona Robbins made it possible for Callie Torres to move to New York to be with her girlfriend, Penny Blake. She agreed to share custody of their daughter, Sofia, even though Arizona had just won full custody. 
Surprise exit
It wasn't clear from the story line if Callie would be back for season 13 of Grey's Anatomy. Soon after the season finale aired, Sara Ramirez, who plays Dr. Callie Torres, posted on social media that she was taking a break from the show.
Knowing this, fans could easily look back on the season finale and see how Callie had been perfectly written out. When Grey's Anatomy returns for season 13, her absence will be explained by her move to New York to be with Penny.
Sara foreshadowed her departure 
On the final day of filming, Sara Ramirez posted a tweet that said, "That's a wrap for Doctor Callie Torres." Social media went wild trying to decide if Sara was secretly telling the world she was done with Grey's Anatomy without making an official announcement. It turns out that Sara was doing exactly that, but no one knew for sure until after the season finale aired.
Shonda didn't know 
What many fans don't know is the creator of Grey's Anatomy, Shonda Rhimes, didn't even know Sara would not be returning for season 13 when they wrote and filmed the season finale. Season 12 was completely under wraps when Shonda found out that Sara was not going to be returning to the show. Even more surprisingly, Shonda shared that she found out Sara was leaving GA only three days before the public found out.
Although Sara's exit came as a surprise, there are no hard feelings between Shonda and Sara. Shonda shared a heartfelt tweet about Sara after she made the announcement. She even said Sara was welcome back on the show anytime.
Are you surprised to hear Shonda Rhimes didn't even know Sara was going to be leaving Grey's Anatomy? Do you wish she would have been written off the show differently? Leave your feedback in the comments below.
Click to read more
and watch the video
or