Ginger Zee injured may miss 'Dancing With the Stars' finale
If you are injured, then you won't stand a chance for the mirror ball trophy and this could happen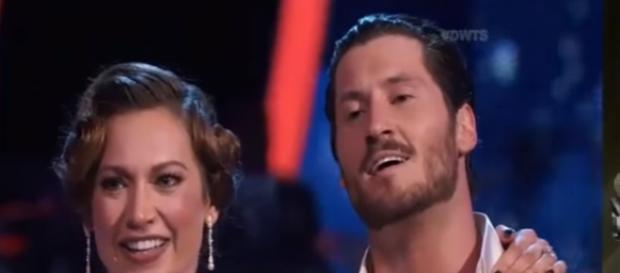 News is it out and Ginger Zee of Dancing With the Stars is injured, which could end up costing her the mirror ball trophy. This week is her last time to dance and if Ginger can't make it to the dance floor she won't even stand a chance of winning the show for season 22. Ginger has been a front-runner all season long so fans hate the idea of her not getting a chance to win. 
What happened to Ginger Zee? 
Ginger has an injury to her pelvis that has her sitting on the sidelines totally this week and not even practicing.
Ginger is watching rehearsals while troupe member Jenna Johnson takes her place on the dance floor. A physical therapist told her that she couldn't even practice at all. She isn't allowed to do some of the moves.
Ginger says that if she does get to dance, she isn't ready for it. She is just watching the dancing going on and hoping she can learn it that way. 
During rehearsal last week, Ginger Zee felt pain that was like a spasm in her back. She did not stop rehearsing when it went down, thought. E! Online shared that Ginger said, "By Wednesday, I went to see a physical therapist for the show, and she said my pelvis was forward and an inch off. I came back the next day, and [my pelvis] was backward and an inch the other way. My pelvis was just moving all over." 
Will Ginger have to drop out? 
The rule is if Ginger Zee can't dance, she will have to drop out of the competition. If she had been able to do her dress rehearsal, then they could have used Ginger's performance and gave her a score on that one.
If Ginger doesn't dance tomorrow night, then she will be done with her time on Dancing with the Stars. Hopefully, Ginger Zee will be able to dance tomorrow even if they have to change things up for her a bit. Her fans want to see her have a real chance at winning the mirror ball trophy. 
Do you think that Ginger Zee of Good Morning America will be able to dance tomorrow night on the show? Who do you think should win this season of DWTS? Sound off in the comments section below on your thoughts and don't miss DWTS finale on ABC. 
Click to read more
and watch the video
or