'Game of Thrones' Season 6 Episode 3: spoilers, synopsis, promo video and air date
Spoilers for Game of Thrones Season 6 Episode 3, the official summary and the promo video recently released by HBO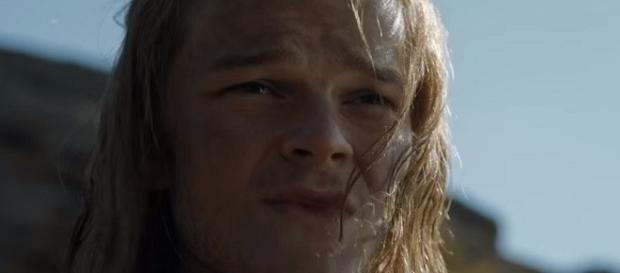 Let's see what is going to happen on Game of Thrones season 6 episode 3. HBO recently released a juicy promo video from episode 3 after publishing a brief synopsis of the next installment. Be careful: if you want to avoid spoilers, don't read the last paragraph!
GOT season 6 episode 3: video and synopsis.
Here's the promo video of Game of Thrones season 6 episode titled "Oathbreaker".
In the video, we can see Arya Stark keep training to become no one, which actually means she's training to become a member of the Faceless Men, the best guild of assassins in Westeros.
In the meanwhile, Daenerys Targaryen is walking towards Vaes Dothrak, the place where she is supposed to be as Kahl Drogo's widow.
In Game of Thrones season 6 episode 3 promo video, we can also see some northern knights approaching Winterfell to talk with Ramsay Bolton and Tormund and some other wildlings looking at Jon Snow, plus a few new images from the most-waited Tower of Joy's scene.
Here's the official synopsis released by HBO: "Daenerys meets her future. Bran meets the past. Tommen confronts the High Sparrow.
Arya trains to be No One. Varys finds an answer. Ramsay gets a gift". The new episode's official summary is brief as always, but if you want to know more you can read the next paragraph.
'Oathbreaker' spoilers: brace yourself, amazing scenes are coming!
Our spoilers on Game of Thrones season 6 episode 3 are based on the A Song of Ice and Fire book series. First, the northern knights approaching Winterfell in the promo video are House Umber's members (if you look closely you can see House Umber's sigil on the flag: four chains linked by a central ring on a red background).
But what gift will Ramsay get from House Umber? Many fans think it could be Rickon Stark and/or Osha, but we cannot exclude that the Umbers are trying to set up Ramsay somehow.
Knights from the past.
In the video, we can also see some knights from the past: a few Targaryen soldiers and a few northern warrior. You're going to like what is going to happen there! According to George Martin's books, the Targaryen knights are Arthur Dayne (the legendary Sword of the Morning), ser Oswell Whent and the Lord Commander of the Kingsguard of King Aerys II Gerold Hightower, also known as The White Bull.
The young warrior approaching the three members of the Kingsguard is Lord Eddard Stark, with some other northern warriors with him. Many of these warriors will die in the fight, but not Eddard Stark, who will find his sister Lyanna dying inside the tower. According to the R+L=J theory, Lyanna is in the Tower of Joy to give birth to Jon Snow, Lyanna and Rhaegar Targaryen's son.
Don't forget the air date for the third episode of Game of Throne season 6: The next episode airs on May 8 on HBO.