Famed Japanese animated Makiko Futaki passed away at the age of 57
Those unfamiliar with the name may have likely still seen her work over the years.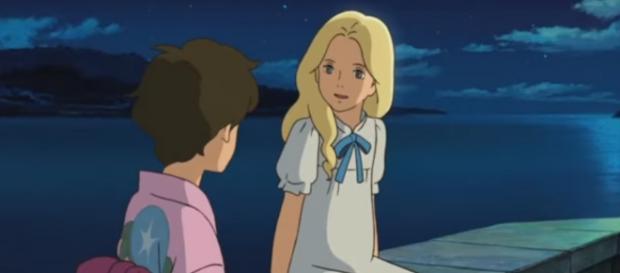 Prolific Japanese animator, Makiko Futaki, known for her work within Hayao Miyazaki's Studio Ghibli film company, has passed away at the age of 57 of an unconfirmed illness at a Tokyo hospital. Having been born on June 19, 1958, she was also just a few weeks shy of her 58th birthday. While her official date of death was on Friday, May 13th, 2016, news of her death seems to have only recently broken, at least among her fans in the English speaking world.
A Prolific Career
For many that do not necessarily know Futaki's name, they may still be familiar with her work.
Futaki had worked on a variety of well-known Japanese animated films over the years. Having first gotten a job in animation through the Lupin III series, she also served as a key animator on many well-known Studio Ghibli films: Nausicaä of The Valley of the Wind, Princess Mononoke, Spirited Away, Howl's Moving Castle, Kiki's Delivery Service, and even 2013's The Wind Rises.
In essence, it has been said that she had worked on nearly every animated Studio Ghibli picture. Having started working for Ghibli in 1981, she had been with them until the end of her life. Beyond her work for the company, she was also attached as an animator to various other well-known anime films over the years, such as 1988's Akira.
Many of Futaki's films have audiences within the English speaking world. Aside from most of the Studio Ghibli films having English translations produced by Disney, according to sources, Hollywood has been attempting to produce a live-action remake of Akira that has been in development hell for years.
Futaki's Legacy
Futaki's final film was the 2014 release, Hiromasa Yonebayashi's When Marnie Was There. Due to the subject matter, detailing the story of a girl befriending the spirit of her deceased grandmother as a child, and by doing so dealing with the concept of "grief in childhood," it has been felt that it was an appropriate final film for Futaki to finish her extensive career with.
Futaki was laid to rest earlier this month with a private funeral ceremony, hosted by her family and relations. For her fans, however, she also has left the legacy of the many animated films she worked on to remember her by.
Click to read more
and watch the video
or