Everything you need to know about Lady Gaga's new album
Everything you wanted to know about the album Gaga is about to release in 2016.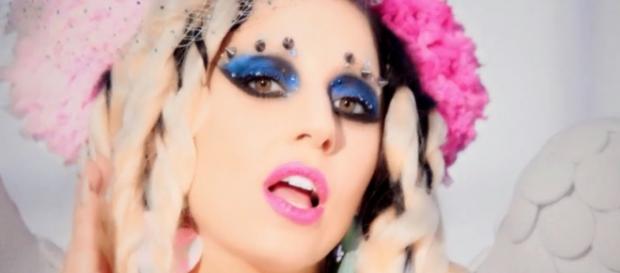 It is already the end of May, the middle of the year. Madonna has finished her Rebel Heart tour, Axl Rose has joined AC/DC, Beyonce has released Lemonade, but we still have not heard anything about Lady Gaga...    
After recording The Fame, The Fame Monster and ARTPOP together, Stefani Germanotta, known as Lady Gaga, has fired her manager, Troy Carter, due to creative differences. After that in 2013 she started working with Bobby Campbell and spent a year singing jazz with Tony Bennett.
They released the album Cheek to Cheek, consisting of jazz classics in 2014.  
Fans got excited  when she broke the long silence around her and finally confirmed -- after winning at the Golden Globes -- that she is about to bring out a new album later this year. 
So what can can we know about the 5th album of Lady Gaga?
1.
Gaga and her crew have been teasing us for about a year. She started tweeting  and posting to different social media sites about the studio work using the hashtag #LG5. Therefore, her fans call the album LG5, though nobody knows if this will be the real title.
2. The producer of the album is Mark Ronson.
3. It will be roughly different from Artpop. Leaving electronic music behind, this one will be an authentic, honest and 'kind of analog' record.
4. It might contains adaptations of American classics by the cooperation of Gaga and Tony Bennett.
5. She is working together with some well-known artists to make her big return really unforgettable. One of them be worth to mention is  RedOne, with whom she wrote the iconic songs 'Just Dance', 'Judas', 'Bad Romance' and 'Poker Face'.
6. According to one of her tweets -- a silent video of her playing a guitar -- some of the songs will contain a guitar solo part. 
7.
Some fans claim to know that butterflies are somehow related to one of the songs.
8. One song will have a reference to the Holy Bible.
9. As Lady Gaga is famous for being good at reinventing her style, she will definitely pull out some new and shocking looks.
Either way, this gives all her fans something to be excited about.
Click to read more
and watch the video
or