Even Brilliant Minds Like Sherlock Holmes' Can Falter
The 2015 movie, Mr. Holmes, shows an aging Sherlock Holmes still struggling with his last case.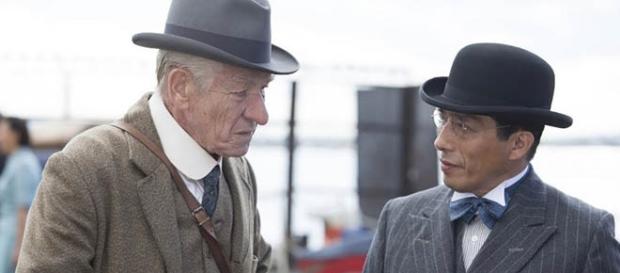 Mr. Holmes is a finely crafted story of the aging detective, famous for his peculiar insights and towering powers of observation. Originally created as a fictional character by Sir Arthur Conan Doyle, Sherlock Holmes has enjoyed many incarnations and has been played on stage and screen by over 100 actors. In Mr. Holmes, Ian McKellen plays the main character.
Can Sherlock Holmes Retire?
Sherlock Holmes now lives in the country with only a widowed housekeeper, Mrs.
Munro, played by Laura Linney, and her young son, Roger, played by Milo Parker, as company. Roger, who is a clever boy of around 10 or 11 coincidentally bears a remarkable resemblance to photos of my husband at the same age—but that's another story.
An Elegant Portrayal
The film is an elegant portrayal of Mr. Holmes' failing memory as he tries to record the details of his final case. The story centres around a young wife who is unable to carry a child to term and her husband's reaction to her response to this tragedy in her life.
Mr. Holmes is like many people who feel that life as they know it is changing or slipping away. He grasps at cures for his growing memory loss, even travelling to Japan to retrieve a plant that is supposed to help. He keeps bees so that he can obtain royal jelly, for the same reason.
Subtle Suspense Unfolds
This movie unfolds like the drawing of an ink sketch—with fine lines, and delicate shading. The suspense is woven throughout so delicately that you barely notice it. Even though the subject is not an easy one, its handling is so subtle and tantalizing that it left me feeling like my own life is full of sweet and tender moments that should not be overlooked no matter what might be going on around me.
It transports to another time—several, actually, as it frequently switches back to Holmes' final case—and a simpler life. I have to describe this film as akin to a fine wine, and a quiet evening of symphony. Underpinning it all are the final mysteries. What is the story of happened to that young woman? And, will Mr. Holmes be able to recall it?
Click to read more
and watch the video
or