Enya celebrates her fifty-fifth birthday
The famous Irish singer Enya celebrates her birthday on May 17. She was born on 17 May 1961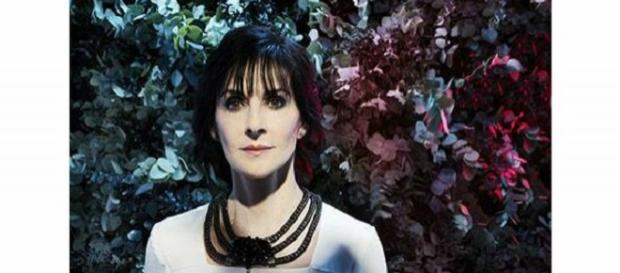 The singer and composer Eithne Ni Bhraonain - known worldwide as Enya - celebrates her 55th birthday today. Enya was born on 17th. May 1961, in Gweedore (Gaoth Dobhair in Irish,) a small town in the County Donegal, located in the northwest of Ireland.
Born into a family of musicians
The famous singer is the sixth of the nine children of a family of musicians. Her mother was a music teacher at a school in Gweedore and her father was a member of the music band Slieve Foy Band. Enya studied classical music at college and under private tuition, according to the artist's website enya.com.
She began her career in music in 1980 by joining the band Clannad which was formed by her sisters  and brothers. Later she left the band, dedicating herself to a solo career.
Her own unique style.
After she moved to Dublin, the artist developed her own unique style. In 1982, she began writing songs and she learned to play the saxophone and the piano. She wrote music for the documentary series The Celts. Then, this soundtrack was also released separately in the album named simply Enya in 1987 with the song I Want Tomorrow as a single. Although she didn't enjoy much success in the international charts, Rob Dickins, the head of Warner Music UK, heard her album and he liked it very much. When he met Enya at the Irish Awards he immediately signed a contract with the artist. Dickins said that he had signed the contract with Enya without any commercial purpose, but simply because he was a fan of the singer.
In 1988, Enya became famous worldwide.
In 1988, she launched her debut album, Watermark which made her famous worldwide.
Enya became known for her unique sound, characterized by the stratifications of voice, folk melodies, synthesized backdrops and ethereal reverberations. The first single "Orinoco Flow" climbed to fifth place in the UK charts.
More success.
In 1991, the artist returned with the top album Shepherd Moons of which she has sold more than ten million copies and it brought in her first Grammy for the Best New Age Album. 
After launching another successful album in 2000, the film director Peter Jackson asked Enya to write two songs for the first part of the trilogy Lord of the rings. Enya accepted this offer because she was a fan of Tolkien.She contributed to the soundtrack with Aniron and May It Be. The song May it be was nominated for an Oscar and the Golden Globe and Enya sang it live at the Academy Awards.
Click to read more
and watch the video
or