Enrique Iglesias in concert in Bucharest
Spanish singer Enrique Iglesias had a concert in Bucharest, the capital of Romania and offered his fans an amazing show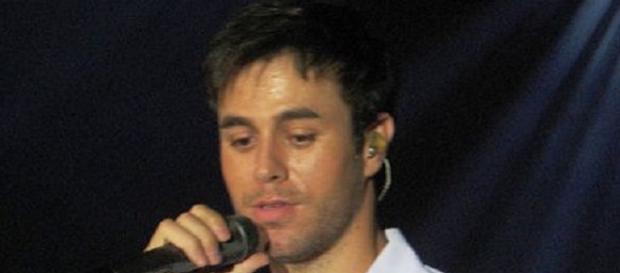 Thursday evening, the famous Spanish singer Enrique Iglesias offered a show full of passion and energy in Bucharest, the capital of Romania on the stage of Romexpo -- the largest exhibition place in Romania. More than 9,000 fans enjoyed the singer's concert by dancing, singing, and acclaiming the artist.
The famous Latino singer made his entrance on stage around 21:00 -- Romanian time -- on the rhythm of the  song "I'm a freak."  He had his famous hat on his head and he was dressed with a casual suit.
He was overflowed with energy as usual. The public started shouting and applauding immediately. Enrique Iglesias gave his best and reached to the hearts of thousands of fans who where present at the concert and many hits like "Escape", "Taking back my love" or "Bailamos" made the whole room vibrate with energy.
The artist was not feeling very well
Although he was not felling very well -- as he admitted in front of the audience -- Enrique Iglesias gave his fans from Romania an unforgettable experience. To the delight of the audience and the lucky fans who sat there, the singer walked among the public a few times and he allowed his fans to photograph him and to film him with their cameras. The fans were overjoyed. Although he was not feeling very well because of a cold, Iglesias was impressed by the Romanian public, by all the love and the dedication of his fans and he said that we were "wonderful".
"I do not care about the fever, because I'm with you here in Romania. There's a reason that my first girlfriend was from this country. You are wonderful, " the artist said in the middle of the concert.
Enrique tried to learn Romanian
As usual to every concert of Enrique Iglesias, the artist invited someone from the audience to join him on the stage to sing a song. The lucky fan named Valentin from Focșani taught Enrique Iglesias to say two words in Romanian, then they sang the famous song "Stand by me".
By the end of the show he started singing his famous Latin rhythm hits -- "El Perdon" and "Bailando", at which point the whole room began to dance and enjoy the feeling of freedom that they were feeling both because of the artist and the atmosphere. The lights, the bursts of confetti and even the huge black balloons with "Sex and Love" -- the name of the show -- written on them made the atmosphere even more amazing.
Iglesias left the stage early to the disappointment of the fans who enjoyed every moment of the concert. Before leaving the stage he said: "When I am with you I am alive."
Click to read more
and watch the video
or