'DWTS' star Paige Vanzant's brother is in jail for child molestation
While Paige is killing it on the dance floor, it turns out that her brother is in prison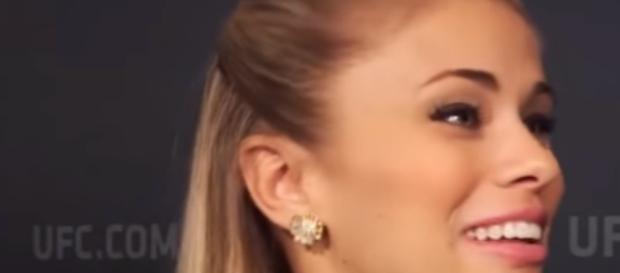 Paige VanZant is doing a great job on Dancing With the Stars this season. The UFC fighter has never been shy about the fact that she was a tomboy growing up and she spent a lot of time with her brother. Now, Radar Online is revealing that her brother, Steven Sletten, is actually behind bars. This is something that Paige may have wanted to keep quiet, but it has now been revealed. 
What is in jail for?
Paige's brother Steven Sletten is a convicted sex offender for an attempted attack on a 13-year-old boy.
Because of this, Steven is now in prison at Santiam Correctional Institution in Salem, Oregon. He was arrested back in 2012 on this case. A 13-year-old boy said that Sletten abused him more than once while he was visiting a friend.
It all started in 2011. Police also ended up finding child porn on Paige's brother's computer. He was charged with four counts of sodomy, two counts of sexual abuse and first-degree online sexual corruption of a minor.
When does he get out?
Paige's brother ended up taking a plea deal on this case. He plead guilty to attempted sodomy and attempted sexual abuse in March 2013. Because of this, Paige VanZant's brother was sentenced to 30 months in jail. He will also have five years of probation. 
Steven will actually get out of jail in May of 2017. It is going to be a while before he gets out, but hopefully, he will stay on the right track and not end up back in jail during his probation period. Nobody seems to know if Paige is still in contact with him or if they have cut ties. 
For some reason, Paige avoids talking about her brother and did quit using the same last name a long time ago.
It is not shocking that a fighter would use a different last name, but you have to wonder if this is part of the reason that Paige changed the name she is going by.
Are you shocked to hear about Paige VanZant's brothers history? Do you feel like she is avoiding talking about this on purpose? Sound off in the comments section below on your thoughts, and don't miss watching Paige on Dancing With the Stars on Monday nights on ABC.
Click to read more
and watch the video
or