DC villainess 'Harley Quinn' is set to have her own spin-off film
The new film may also share spotlight with other minor female DC characters.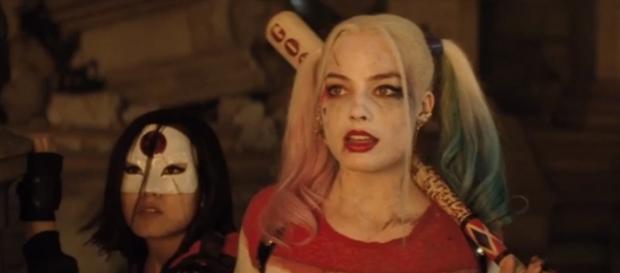 The Joker's second-in-command, Harley Quinn, is getting her own spin-off film.
The upcoming film, however, will not be a solo piece for the clown princess. It has been said that, while Harley Quinn is going to be one of the main stars, the film will feature a variety of female characters, both good and bad, from the DC comics universe, although few characters are unconfirmed to appear as of yet.
What is going on behind the scenes?
Australian actress Margot Robbie, who played Harley Quinn in the upcoming Suicide Squad movie, is set to reprise the character.
Added to that, she will also serve as producer of the new film. Reportedly, she had been something of an "impetus," having conceived the idea of a film showcasing some of the minor DC female characters and successfully pitching the idea to Warner Brothers.
Much of the film under wraps.
As the character is traditionally a villain, it is speculated that she may possibly be the antagonist, rather than the heroine, of the new film. Much of the film is currently under-wraps. Not only are most of the characters unknown, which could be in part from certain characters still being under consideration, many of the writers that are currently attached to the piece are unknown. Even the title of the film seems to be undecided.
While it is likely also still too early to settle on a release date, it is rumored that, if successfully produced, such a film would likely be released to theaters on either Oct.5th, 2018 or November 1st, 2019, as those are the two upcoming dates for Warner Brothers' DC films, which are reserved in advance.
Who is this Harley Quinn?
With a name derived from harlequin, a clown-like figure originating in the Italian commedia dell'arte, Harley Quinn has the distinction of being one of the few DC characters not to originate in the comics, but in television.
The character was originally developed for Batman: The Animated Series.
Although her exact origin varies by incarnation, in the original cartoon, she is portrayed as a psychiatrist who worked to try to help the Joker, but eventually fell in love with him and became his sidekick. The character, however, proved popular, and eventually managed to appear retroactively in later comics, and even at one point had her own series, as well as other appearances in television, both in live-action and animation, and video games. The upcoming Suicide Squad film is going to be her first appearance in cinema.
Click to read more
and watch the video
or