Coming to Netflix June 2016: Netflix Originals
Netflix is adding some original titles to its catalog and returning to a few classics in June 2016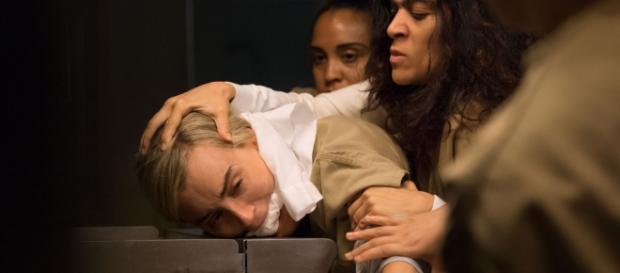 We don't know the entire lineup of Netflix's June 2016 shows, but we do know a couple of interesting tidbits. The streaming service is bringing some original titles to subscribers. You'll recognize some old faces, but there are a couple of brand new names here as well. Here's what's coming to Netflix next month:
"Hibana (Spark)" (June 2)
Starring: Kento Hayashi, Kazuki Namioka, more
"Hibana (Spark)" has been on Netflix Japan for over a year (in fact, it was the first Japan Netflix exclusive).
Now it's making its way to the west with some heavy subtitling. Based on an award-winning novella by Naoki Matayoshi, "Hibana" tells the story of a comedian and his disciple as they try to make it in the world of entertainment.
Expect more drama than comedy, if you go by the trailer -- which is currently available to watch on Netflix.
"Bo Burnham: Make Happy" (June)
Starring: Bo Burnham
Bo Burnham became a celebrity comedian when his YouTube caught everyone's attention back in 2014. After a successful release of "what" on Netflix (which is currently sporting a nearly full 5 star rating), Burnham returns with his unique blend of music and standup comedy.
Season 1 of "Voltron: Legendary Defender" (June 10)
Starring the voices of: Steven Yeun, Jeremy Shada, Bex Taylor-Klaus, more
It's the tried and true formula: unite into a giant robot mech, save the universe. But two things that make "Voltron: Legendary Defender" stand out among other robot shows are the involvement of DreamWorks, and the "flying robot lions" (quote from Netflix).
You can't go wrong with flying robot lions.
Season 4 of "Orange is the New Black" (June 17)
Starring: Taylor Schilling, Uzo Aduba, Laura Prepon, more
At first we were in love with the drama at Litchfield, and then we were a little less in love. Season 4 of the prison drama "Orange is the New Black" promises to rekindle our love for the women involved. Now's a perfect time to binge through the first three seasons in preparation, if you haven't already.
"The Fundamentals of Caring" (June 24)
Starring: Selena Gomez, Paul Rudd, Craig Roberts, more
This movie comes to Netflix with much less fanfare than the rest, but it's an interesting addition to Netflix's ever-growing catalogue. Based on a 2012 novel by Jonathan Evison, "The Fundamentals of Caring" is a buddy flick about finding hope and friendship in the world. The film follows a disabled teenager and his caregiver as they go on a roadtrip in search of landmarks, but instead pick up a young mother and a couple of life lessons.
Chelsea (throughout the month)
Starring: Chelsea Handler
Netflix is doing something a bit different with "Chelsea," by releasing an episode per week. Comedian Chelsea Handler has already covered a number of topics including the state of education in the US, and how to give a killer TED talk. June's episodes will have Chelsea tackling more issues with a side-serving of comedy.
Stay tuned!
Click to read more
and watch the video
or