Cheating allegations end Ozzy Osbourne's 33-year marriage
Sharon calls it quits, forces rock star husband Ozzy Osbourne to move out.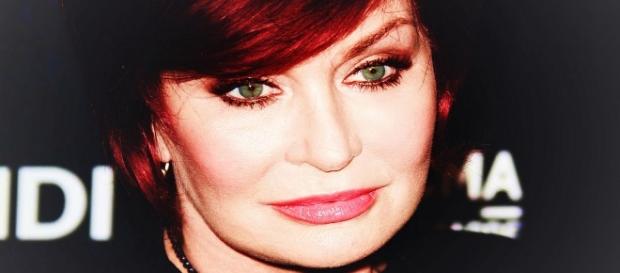 The Crazy Train has officially derailed: Ozzy Osbourne and his wife Sharon have split up after more than 33 years of marriage after cheating allegations surfaced about the 67-year-old rock star, according to multiple outlets. The former couple reached a mutual agreement that The Prince of Darkness will temporarily move out of their house, but it's more likely the move will be indefinite. Must be good news for their neighbors.
Met in early Black Sabbath days
The two met in the early 70s while Sharon's father, Don Arden, was managing Ozzy Osbourne's band, Black Sabbath.
The couple married July 1982 in Maui, and a year later gave birth to their eldest daughter Aimee, who remains largely unknown as she's stayed out of the spotlight from her family's fame.
The couple greeted Kelly and Jack in the subsequent two years.
Drugs and alcohol abuse strained marriage
The alleged scandal is just one of many problems that's rocked their relationship. The Godfather of Metal's longstanding drug and alcohol abuse strained their marriage for years, so much that he entered drug rehabilitation for three months in 1989 after being arrested for attempted murder, where he tried to strangle his wife while inebriated. He relapsed once in 2013 and has remained sober since, but the split has nothing to do with his sobriety. While Sharon has remained loyal to Ozzy Osbourne during his fair-weather abstinence from drugs and alcohol, she seems much less tolerant of his issues with infidelity. Rumored that there's a history of cheating allegations, she's made sure this is the last one for the books.
Youngest Osbourne pays tribute to wife on Mother's Day
News of the couple's split has shocked fans worldwide, but the Osbourne clan is trying to put on a happy face. Jack, the youngest and only male of the Osbourne siblings, showed off a picture of his lovely wife, Lisa Osbourne, and their daughters, Pearl and Andy Rose, on Mother's Day, acknowledging her for being the best mother and wife to their little family. Jack hash-tagged the photo with #YoureAllISee, suggesting some criticism towards his father for cheating on Sharon. Nonetheless, many hope Jack can talk sense into his dad regarding his indiscretion. Despite empathizing with their mother, the children are rightfully concerned about their father and fear the break up will disrupt his sobriety. Sources claim Sharon has given the heavy metal singer three weeks to fix the broken pieces of their marriage, and only time will tell if Ozzy Osbourne will remain sober and intact in hopes of salvaging whatever relationship the two have left.
Click to read more
and watch the video
or