Celine Dion reveals her life without Rene Angelil
The songstress opens up four months after losing her husband and brother to cancer.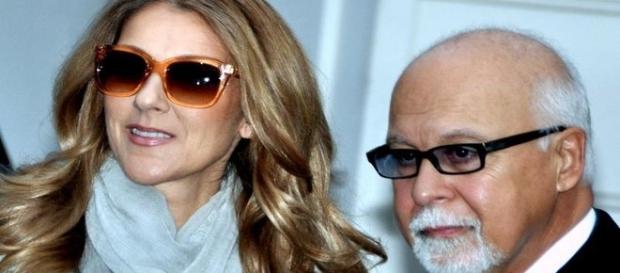 Four months after losing her husband, Rene Angelil to cancer, superstar singer Celine Dion opens up for the first time, speaking publicly about her life. Two days after Angelil's death, Celine lost her brother Daniel Dion also to cancer. Rene Angelil died in the early morning hours of January 14 at 73 after fighting throat cancer for many years. The couple was married for 21 years.
Celine Dion finds strength and peace
In her first interview in English after losing both her husband and brother to cancer, she told how she and her family were able to find strength and peace.
Celine was quoted as saying that it was not easy to live without her husband Rene Angelil, but she got the strength and support from her three children. She told the audience how her three children give her the strength to overcome the pain of losing her husband and brother.
Celine's upcoming events
Celine Dion is scheduled to attend this Sunday's Billboard awards, where she will receive the Icon Award. She is also scheduled to sing the famous song "The Show Must Go On" at the award ceremony. She said that her husband always believed that the show must go on and it gives her strength to overcome the loss.
Dion described how her three children helped her and also talked about the sweet gesture of her three sons. She revealed that every night now, the children blow kisses to their papa and they wish him good night. Dion is keeping herself busy and is scheduled to release her new album sometime in August. She said she is taking things day by day. She also spoke about her late brother Daniel Dion. She told viewers that her husband came on his birthday and took his brother, who was weak, to fly on his own.
Celine Dion was not able to attend the funeral of her brother because she was grief–stricken over the loss of her husband.
The final moments
In the interview she also shared her final moments with her husband Rene Angelil. She told him that she would be fine, her career would be fine and their kids would be fine. Finally, she told Rene not to worry about anything and to just go in peace. She also shared photos of her twin sons Nelson and Eddy and also of her 15-year old son René-Charles in her interview. Celine Dion also spoke about her career and how she trusts her team who support her and plans her schedules.
Click to read more
and watch the video
or