'Castle' cancelled: Nathan Fillion, Stana Katic, other series stars react
Stars of the long-running ABC hit respond to news of the show's cancellation after eight seasons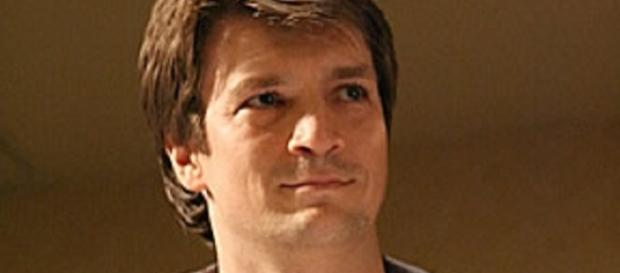 It's official: the beloved crime dramedy Castle is over. Just weeks after series star Stana Katic and fellow original cast member Tamala Jones announced that they would not appear in a theoretical ninth season of the long-running show and days after return-deals were secured for Nathan Fillion, Seamus Deaver, and Jon Huertas, the network abruptly pulled the plug on the series on May 12. The May 16 episode of the show, which teaser footage suggests will feature a tragic outcome for the main characters, will serve as the series finale.
Fillion, Katic, others react
Although Us Weekly reported on May 13 that Katic and Fillion, who portrayed series centerpieces Kate Beckett and Richard Castle during the show's eight season run, had a contentious on-set relationship, neither confirmed or denied the rumors.
Instead, both took to social media on May 13 to address the series' end.
Fillion tweeted "All things must end. It has been an honor working with the men and women of Castle. I am truly amazed at what we've done. Thank you all." In his typically humorous way, Fillion added two additional tweets to the mix, telling directors that he has time available in his schedule, and promising fans that his next role will show "how unlike Castle and fresh and versatile I am."
Katic also shared her thoughts via Twitter by posting a snapshot of a handwritten note to fans and all parties involved with the show's production. She wrote that she would "always be grateful" for her time on Castle, and thanked viewers for their "devotion" during its run.
Huertas, who played homicide detective Javier Esposito throughout the series' run, noted via Twitter how unusual long-running TV shows are, and thanked fans for "giving me my own personal unicorn!" Deaver, who portrayed Esposito's partner and best buddy Kevin Ryan, simply posted a photo of the cast and crew.
Tragedy in store for Beckett?
The creative forces behind Castle promised a cliffhanger-free series finale, but will the main characters escape alive? That's a question that remains to be answered definitively, but an episode promo features a creepy voice telling Castle that "Everything ends in tragedy; even an epic love story like yours," so a death could very well be on the horizon.
The series finale will air May 16 at 10 PM Eastern/Pacific after Dancing with the Stars.
Click to read more
and watch the video
or