Burgess Jenkins of 'The Young and the Restless' reveals his wife is cancer free
Jenkins took a break from the show to help take care of his wife and now things are looking better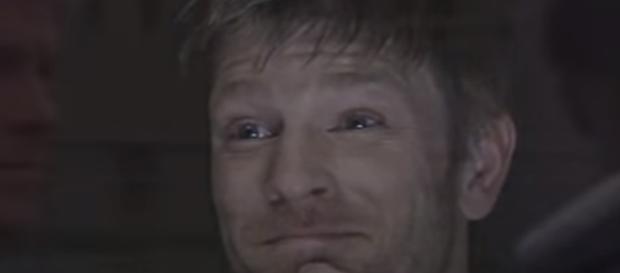 Great news is coming from Burgess Jenkins of The Young and the Restless. When he left the show, Burgess shared that his wife had cancer, and this was a battle they were dealing with at home. Now according to Michael Fairman Soaps, Burgess is now revealing that his wife is cancer free. This is great news and fans are excited to hear it. Everyone has missed Burgess since he moved on from the show. 
How long did this last?
Burgess Jenkins went to his Twitter account and shared saying, "6 mos ago w grace, faith, humor & unending strength she put the gloves on & fought.
Today she's cancer free #warrior." It is great to hear that after a long six months for this family their battle is finally over. With the post, he shared a picture of himself along with his wife, Ashlee.
Ashlee was diagnosed back in November of 2015. Burgess Jenkins has been by her side ever since and fans are hoping that this means a return to television is coming soon for him. 
Is he coming back to The Young and the Restless? 
There is no word that Burgess Jenkins will be returning to the show once again. Jason Thompson of General Hospital took over his role as Billy Abbott. Thompson used to play Dr. Patrick Drake on GH. Fans are glad to see him on another show again. At this time, fans are embracing him in this role and there is no reason to think that Burgess will be taking back over. He did actually quit and not just take a leave of absence for a bit. 
Now, Burgess Jenkins could have time to work on another soap opera. When he left The Young and the Restless, he didn't say exactly why he was moving on, but he later revealed that it was to be with his wife.
Jenkins family lived in North Carolina and after being diagnosed with breast cancer he wanted to be by her side to help out with everything.
Are you happy to hear that Burgess Jenkins wife is now cancer free? Do you think that he will be returning to a soap opera soon? Sound off in the comments below on your thoughts and don't miss new episodes of The Young and Restless weekdays on CBS.
Click to read more
and watch the video
or