'Bering Sea Gold' season 6 episode 9 highlights: 'All In'
Shawn takes a massive gamble with the Christine Rose while Vernon faces a tough turn of events.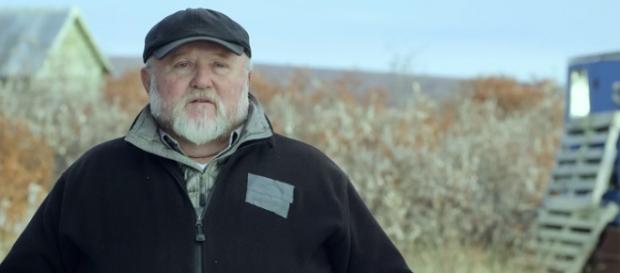 This week on an all new "Bering Sea Gold," season 6 continues with an episode titled, "All In." The harbor is freezing and the summer mining season is just about over. Emily says every day is a different battle and Vernon says you don't fail until you quit and he has no plans to quit. The inland mining operation is doing well, but Steve is working against the freeze to sluice as much as he can, working hard on his 5 acres and he says wants 500 ounces. He says he hasn't heard from Shawn yet, but plans to work another four or five days at his mine.
Steve is worried that it's been three days and he hasn't heard from his son yet. He's also worried about the Christine Rose.
Shawn and the Christine Rose struggle
Shawn goes to the virgin ground at the bluff and he's excited and nervous about the potential.
It's the farthest the Christine Rose has ever been from Nome. They start dredging and work towards where they prospected last winter. With only a few weeks left, Shawn doesn't want to wonder all winter what could have been if had gone to the bluff, so this is truly a dream realized. He starts taking some pans to see what sort of gold the Christine Rose is on, and the prospecting is tough at first. There's a lot of sand, but not much rock or cobble to be found. They want to set up camp before it gets dark, but Shawn hits a spot that has rocks and they take a pan to see what they have. They find nothing in the pan and decide to head to a new location in the bluff. After 12 hours of prospecting, with no gold, Shawn and the crew attempt to camp for the night, but encounter large bear tracks and a large bear.
They camp at sea where it's safe and in the morning return to where they found gold in the winter. They hit the bottom of the Bering Sea hard in shallow water and start to take on water. Shawn jumps into action and welds the punctured hull and stops the Christine Rose from sinking into Bering Sea.
Vernon faces adversity
On the All In, Vernon is struggling and knows the season is just about over. He's stressed and worried his gamble may not pay off this season after facing so many setbacks. The company that owns the sub-dredge is allowing Vernon to use it in exchange for a percentage of the gold, so it's imperative that the machine gathers as much gold as possible. They think the sub-dredge is now on the gold and it's been working for 12 hours sucking up material and getting it through the box. Just when things are going right, they have a plug, so a diver needs to go down and clear it. The diver can't fix it under the water, so they bring the sub-dredge to the surface and try to clear the jam.
Vernon takes the opportunity to see what's in the box and the cleanup is .029 ounces, worth only a paltry $350. The owners of the sub-dredge say it's a waste of time and an emergency meeting with the owners goes sour when the plug is pulled. Vernon loses the gamble this time and says that upset isn't the word for how he's feeling.
Derek dredges Shawn's gold
Derek takes the High Noon to Shawn's GPS coordinates on the Tomcod claim and hope to suck up as much gold as they can before the Christine Rose comes back into town. Derek says he barely has enough gold to keep going and needs just a bit more gold to be able to come back next year and try again. Derek seems to have little remorse for stealing Shawn's GPS coordinates.
Emily and Zeke reconcile
Emily says it's as "Cold as a hooker's heart" as she struggles to finish the season. As contentious as their relationship has been, Zeke and Emily, both desperate for gold, decide to take advantage of each other in order to line their pockets with some cash for the upcoming winter season. Zeke calls Emily down to the harbor and they put the past behind them. Emily calls it a simple matter of practicality, so the two decide to go into business together for the remainder of the season. Zeke and Emily pick up where Daryl left off and, despite Zeke's attitude and talk about his dignity, gets to work dredging.
Click to read more
and watch the video
or