'Bering Sea Gold' season 6 episode 6 highlights: 'Breaking Point'
Shawn and Steve Pomrenke argue, Derek and Vernon get gold and Emily faces another challenge.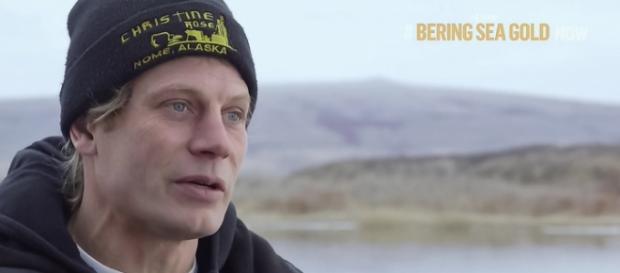 This week on "Bering Sea Gold" season 6 moves ahead with an episode titled, "Breaking Point." It was a mixed bag of results this time around and we finally got to see Derek take the High Noon out for a really spirited effort and Vernon finally had all the elements of his complicated operation pieced together and working towards gathering gold.
The Pomrenkes fight
At the start of the show this week, Shawn is headed to the bluff to gold mine and is loading up the Christine Rose with all the supplies he will need.
As he's almost ready to depart his father drives up and says he needs help with the inland mining operation and he calls off the mission to bluff, for now. Shawn is disappointed but agrees to help his dad.
Not long after, when Shawn has left out some tools on the site, Steve is upset and the two miners begin to argue about the mess. Shawn and Steve Pomrenke have had some arguments in the past, but this week, just when it seemed the two were on a solid path to expanding their family business, they took a few steps back by taking an argument to the extreme and it almost resulted in punches being thrown. It's clear the two gold miners love each other, as family does, but the stress of success and money clearly got the best of them.
Derek and Vernon score gold
Derek, backed by the success of the High Noon test, went out and hit the Bering Sea hard with his twelve-inch dredge nozzle and all of his hard work and effort paid off. Things sounded sort of desperate at the start of their segment, and it sounded like, after going all-in on the boat, Derek had enough money for only a couple tanks of gas.
While mother nature tried to shut them down, and the High Noon was built to be the last dredge out when the weather turned sour, they got enough time on the nozzle to gather 41 ounces of gold worth $49,000, averaging over 2 ounces an hour. Meanwhile, Vernon finally got his sub-dredge into the water and it performed flawlessly, for the most part. Mother nature also tossed his operation around, and the four boats he had lashed together began to break apart when the Bering Sea got rough. Despite all the odds, and all the money that's been spent, Vernon and the All In crew ended up this episode with 14.12 ounces of gold worth about $17,000.
The Eroica suffers another setback
While Emily has had a tough season on the Eroica, things just got worse. Her star dredger Daryl was in a bad car accident while in Colorado and his leg injury is going to keep him sidelined for at least the next 3 or 4 months. Her current diver Nick is headed back to his day job soon and Emily is left without a crew, so she turns to the one person she knows she can trust, Zeke. Zeke is tired of working for corporate on the Havilah so this might be the opportunity that sets them both back on track for the season.
Click to read more
and watch the video
or