An actor from "Game of Thrones" could have his own TV series
Jon Snow (Kit Harington) from "Game of Thrones" is likely to have a main role in another show.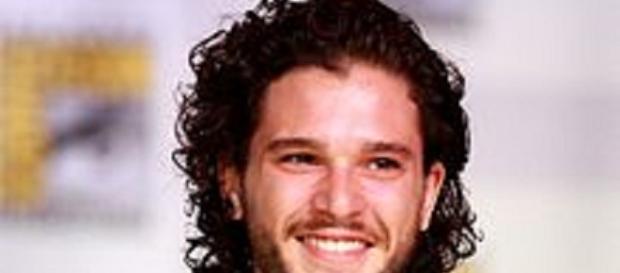 The actor Kit Harington, who plays Jon Snow in the "Game of Thrones" is likely to have the main role in a new TV series. Snow would be the main character in the new TV series inspired by "Game of Thrones," according to dailystar.co.uk.
Contactmusic.com -- citing information obtained by the Daily Star -- said: "Now that Jon Snow came back to life, will he get his own TV series?"
An HBO director confirmed the news
A director from HBO confirmed that there were "exploratory discussions" with the young actor.
The discussions started after Harington swore that he would keep the secret regarding his dramatic resurrection (before the release of the sixth season). The source quoted by Daily Star newspaper also said that any new production built around Jon Snow -- who is extremely popular among the fans of 'Game of Thrones' -- would involve other characters from the show's distribution.
They added that they will have to figure out who will join the new series and, of course, who will want to be part of the project next year after the next season will finish. According to the same source, this new TV series will be launched if the seventh season of the show will be the last season. This season of 'Game of Thrones' is scheduled for the next year.
Kit Harington could become one of the highest paid actors
If Kit Harington will sign this contract, the actor could become one of the highest paid stars in television's history. This contract would bring the artist more thanr £ 684,000, as Contactmusic estimated.
If a show that represents a continuation of the series "Game of Thrones" will be made (even if it will be focused on another main character) the producers will face a challenge with choosing the distribution.
It is possible that the producers will have difficulties to convince other actors of the show to sign the contract for a new production, because many of them began to have successful careers in Hollywood. Kit Harington will also have a career in Hollywood. The actor is going to star in "Testament of Youth" and in "Brimstone" with Dakota Fanning, as Contactmusic mentions.
Click to read more
and watch the video
or