Amber Heard accuses Johnny Depp of domestic violence
Johnny Depp's woes continue as the court grants Amber Heard a restraining order.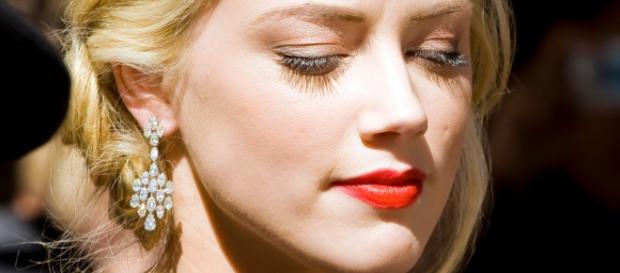 After filing for divorce from Johnny Depp, Amber Heard has now filed charges of domestic violence against the actor. Amber Heard also showed a graphic image for supporting her claims. Heard was seen leaving the court along with her lawyer with a bruise close to her right eye.
Johnny Depp is scary, says Heard
Amber said that she is extremely frightened of Johnny Depp and he is scary and struggles with alcohol and drugs. She also added that Depp's behavior at times is very unpredictable.
In the document submitted, the model mentioned various incidents related to domestic violence and the violent nature of Depp.
The court has granted her a temporary restraining order against Depp.
After Heard filed the charge of domestic violence, a judge passed an order asking the actor to stay 100 yards away from her. She also got the permission to say at their home. But she was rejected the amount of $50,000, which she had asked as spousal support.
Los Angeles Police Department has not recovered any evidence from the home
According to reports, Johnny Depp had physically abused Heard on Saturday night, May 21, 2016, when he was high on alcohol and drugs. Even though the Los Angeles Police Department said that they did not find any evidence of the incident, they did confirm the news that a call was made on Saturday.
Officer Jane Kim confirmed the news that they received a call on the said date and went to the place to collect evidence of domestic violence. The call was made at night, but the officials were not sure who made the call.
When they went to the house of the couple, Amber was there, but Depp was not there. Amber, in her claim, said that Depp threw an iPhone at her face. Their neighbor said she saw Depp picking up a wine bottle and swinging it like a baseball bat.
Johnny Depp not going to respond to the claims made by Heard
Depp's lawyer has filed an opposition to Amber's argument. The lawyer said that Heard was trying for a financial resolution by filing a domestic violence against his client, Johnny Depp. In a press release made on Thursday, Depp's representatives said that he will not respond to false stories and gossip. The accusations of domestic violence against Johnny Depp comes about a week after Heard filed for divorce and the death of Depp's mother.
Click to read more
and watch the video
or