Alexis Bledel and Vincent Kartheiser Secretly had a Baby Boy
The actress and husband Vincent Kartheiser are outed as being parents of a baby boy.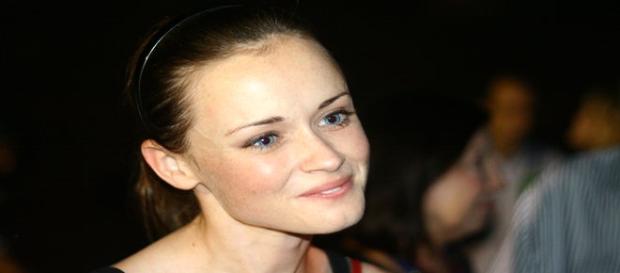 The "Gilmore Girls" actress, Alexis Bledel, delivered her first child with husband Vincent Kartheiser a few months back without informing anyone. Alexis Bledel kept the news that she was pregnant a top secret. On Wednesday, a representative of the couple confirmed the news that she had delivered a baby boy last fall. This is not the first time that a Hollywood star has welcomed her baby secretly.
Co-star Scott Patterson discloses the news to media
Bledel and Vincent Kartheiser married secretly in 2014.
Bledel's co-star, Scott Patterson broke the news that she is a mother now in a recent television interview. Patterson expressed his joy in the interview and said he was happy to see that Alexis had blossomed into a pretty woman and had now become the proud mother of a baby and is happily married.
Scott also added that Alexis still remains the most likable and intelligent person and is loved by everyone and he also added that Alexis looks the same even after becoming a mother.
Scott also added that they are comparing notes as his son is just one and half years older than Alexis's son. Scott told the television channel that he is showing photos of his son to her so that she knows what to expect and they both are enjoying the company of each other now that they can share information about their children.
The secret wedding
Alexis Bledel and Vincent Kartheiser first on the set of the universally acclaimed AMC series, Mad Men. They went public about their romance and went on to get married secretly in 2014. Before that, in 2013, they got engaged. The couple made sure they kept their relationship private and did not hog the limelight.
They did not invite too many guests to their wedding and kept the function a top secret. Even after marriage, they made sure that the spotlight was not on them.
Alexis Bledel returns to work
Scott Patterson and Alexis Bledel reunited on the sets of the upcoming "Gilmore Girls" revival, which will be streamed on Netflix later this year. Bledel managed to keep the news that she became the mother of a baby boy six months ago, a top secret until Scott revealed the news to everyone in his interview. Scott told that he had first meet Bledel when she was just 18-years old and she had now matured into a woman and proud mother. No other details or photos of Alexis Bledel's baby, including the name of the baby, were discussed in the television show by Scott.
Images: free to use, share or modify even commercially, Flickr https://upload.wikimedia.org/wikipedia/commons/3/35/Alexis_Bledel.jpg
free to use, share or modify even commercially, Flickr https://www.flickr.com/photos/vagueonthehow/4161174603/
Click to read more
and watch the video
or