'Agents Of S.H.I.E.L.D.' spin-off 'Most Wanted' cancelled
ABC Television cancels Marvel's 'Most Wanted' even before it began production.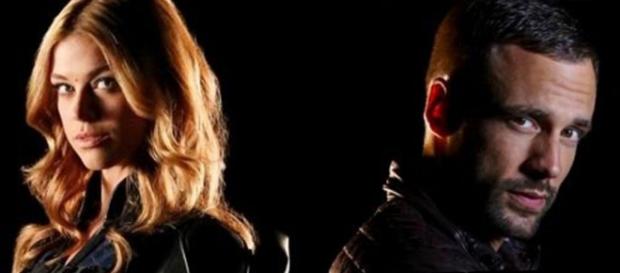 'Agents of S.H.I.E.L.D.' is a Cinderella story when it comes to genre Network Television. A show spinning off straight from the Marvel Cinematic Universe, 'Agents Of S.H.I.E.L.D.' struggled with its Season 1, due to a lack of any interconnectivity to the universe which it occupies.
Spin-off cancelled
However, with a reinvigorated Season 2, 'Agents of S.H.I.E.L.D.' has now gone on to become so successful that ABC Television was planning to spin-off two of its favorite characters, Bobbi (Mockingbird) Morse & Lance Hunter into their own show titled Marvel's 'Most Wanted'. However, that looks to be no longer the case.
Revealing their renewals line-up, ABC has recently revealed that they will no longer go ahead with Marvel's 'Most Wanted', starring Adrienne Pallicki and Nick Blood. This comes as quite a blow, given that the series has been in development for the past year now.
It's going to be even more concerning for fans of 'Agents Of SHIELD', who saw Pallicki & Blood's characters exit the show, in one of their more emotionally charged episodes of this current Season. That episode was bittersweet as it saw characters that had history in the universe, separate, due to reasons beyond their control. Their departure also had long standing ramification in the form of character development for one of the show's main cast, Henry Simmons, who plays Mack, best friend to both Bobbi & Hunter.
These characters leaving was explored in a recent episode which saw Mack very affected by their exit from the show. So one has to wonder how those characters will be utilized now that they are no longer getting their own show. 
'Agents Of S.H.I.E.L.D.' has already been renewed for Season 4, however it still leaves fans wondering about the fate of characters Bobbi Morse & Lance Hunter. If the actors do return to the show for Season 4, it may end up undermining their amazing farewell earlier this season.
Unless of course, their return is handled well by the writers, and doesn't seem like a consolation prize for those actors.
Click to read more
and watch the video
or