Actress Jennifer Lawrence to appear on 'The Tonight Show Starring Jimmy Fallon'
Other guests for the Monday, May 23 show are George Lopez and Tom Odell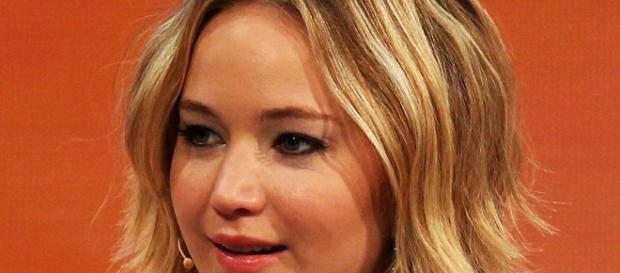 On Monday, May 23, actress Jennifer Lawrence made an appearance on The Tonight Show Starring Jimmy Fallon. The beautiful and always entertaining Lawrence is promoting her new movie. Actor and comedian George Lopez was also on the show as well as musician Tom Odell. 
X-Men: Apocalypse to be released
The 25-year-old actress will appear in the upcoming X-Men: Apocalypse, the ninth installment of the X-Men film series. Lawrence plays Mystique, a mutant who is a shapeshifter. The film will make it's premier this Friday, on May 27.
Lawrence has played the role of Mystique in two other X-Men films, X-Men: First Class and X-Men: Days of Future Past. 
Lawrence started her acting career with a few minor television roles then moved on to some small roles in film.
It wasn't until 2010 that she earned the starring role of Ree Dolly in the movie, Winter's Bone. The performance earned Lawrence her very first Academy Award nomination for Best Actress. She was up against some serious competition, including Natalie Portman, Annette Bening, Michelle Williams and Nicole Kidman. Portman ended up winning the Academy Award for her role as Nina Sayers in Black Swan. Fast forward just two years later and Lawrence received another Best Actress nomination for Silver Linings Playbook. This time around, Lawrence took home the Academy Award.
She has since won three Golden Globe Awards, two SAG Awards, a British Academy Film Award and many more. The actress is certain to win more as her years in Hollywood continue. 
The Hunger Games is her start
The Hunger Games movie series are what really put Lawrence on the super stardom map.
She plays the Movies' main character, Katniss Everdeen. The movies are based off of a trilogy of books, and the movie series is made up of four movies. Lawrence stars in all four of The Hunger Games films. Although the movies did not receive any awards and only a few nominations, the movies did break many box office records. 
If you are a Jennifer Lawrence fan, you can catch her on Good Morning America this Thursday, May 26.
Click to read more
and watch the video
or