5 new comics released May 25 — selections from Marvel, DC Comics, and IDW
'X-Men: Worst X-Man Ever', 'DC Universe: Rebirth' and 'Fear and Loathing in Las Vegas.'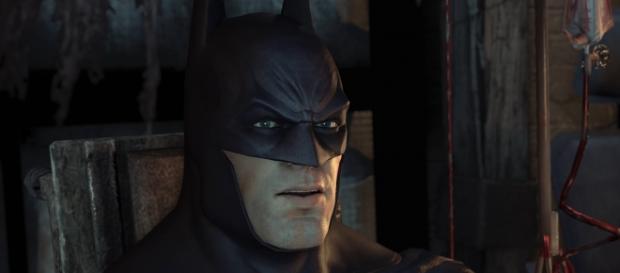 This week, Marvel Comics released the latest in the five-part X-Men: Worst X-Man Ever the day before X-Men: Apocalypse is released in theaters, as well as a new Moon Girl and Devil Dinosaur, which has clear connections to Terragenesis and to the Kree alien race, dealt with extensively on Marvel's Agents of S.H.I.E.L.D.  
From DC Comics this week comes DC Universe: Rebirth, which provides a gateway for over 20 new DC Comics titles coming in the next few months, and Batman '66 Meets the Man From U.N.C.L.E., which channels Gotham lore of old.
Additionally, IDW released the first issue of Fear and Loathing in Las Vegas, for fans of the black comedy from the late 90s.
New comics! Pumped to read Worst X-Man Ever, written by Max Bemis! pic.twitter.com/IfgKzdkg6w

— Dustin Murrell (@otheaudacity) May 26, 2016
DC Universe: Rebirth, #1 (DC Comics, Rated T)
A four-chapter follow-up to Justice League #50 and Superman #52, this story is told from the perspective of Wally West as part of history was stolen by unseen forces after a Flashpoint was created in a scenario just like we saw on Tuesday night's season finale of The Flash in which Barry prevents Reverse Flash from killing his mother.
This story paves the way for a total of 21 DC Comics Rebirth titles to begin between June 1 and September 28, including everyone from the Suicide Squad to The Hellblazer to Batman.
X-Men: Worst X-Man Ever, #4 (Marvel Comics, Rated T+)
This is the story of Bailey, an awkward teenage mutant who's going "to learn what it truly means to be an X-Man" in this five-parter. This series was highly-anticipated by die-hard fans of the band Say Anything, as lead singer Max Bemis wrote this small part of the X-Men franchise. The series centers on a group of four X-Men-in-training and gives a tongue-in-cheek look at the life of veteran X-Men between epic battles.
I also picked up X-Men Classic, #106 (April 1995) from the $.50 selection. Like X-Men: Apocalypse coming out tomorrow, it features X-Men staples like Xavier, Magneto, Wolverine, Storm, Phoenix and Nightcrawler as they battle little-known Marvel villain The Beyonder and a Sentinel.
Moon Girl and Devil Dinosaur, #7 (Marvel Comics, Rated T)
In another example of Marvel Comics reinventing it's image to further embrace diversity, the companion of Devil Dinosaur has been changed from Moon Boy to Moon Girl, a young African-American female. Issue #7 is the beginning of a new story, which reads perfectly for someone narrating the world of Marvel to a youngster. As a tie-in to the Marvel Cinematic Universe, Lunella "Moon Girl" Lafayette becomes an Inhuman with a Jurassic Era companion thanks to Terrigen Mists of Kree origins.
Batman '66 Meets the Man From U.N.C.L.E., #6 (DC Comics, Rated E)
This comic revisits the iconic Batman television series from the 60s. Many of the villains who have recently been re-imagined in Fox's Gotham are featured in this story, including Poison Ivy, Dr. Hugo Strange and Mr. Freeze. Batman, Robin, and Batgirl are forced to team up with the likes of Scarecrow, Egghead and Poison Ivy (among others) to stop a plan put in place by Strange. Another great option to introduce a young reader to the DC Universe of yesteryear.
Fear and Loathing in Las Vegas, #1 (IDW Publishing, Rated M)
A direct adaptation from the highly-acclaimed motion picture (which was an adaptation of Hunter S. Thompson's novel of the same name), Fear and Loathing is just as trippy as a black-and-white comic as it was a full-length movie starring Johnny Depp and Benicio del Toro. This four-chapter issue ends when the protagonists come upon the Mint Gun Club.
Shadowhawk, #1-4 (Image Comics, 1992)
In addition to the five new releases, I also pulled something from my collection of comics originally published in the 90s. For Marvel Cinematic Universe fans that understand the do-not-kill morals of Daredevil and the justice-at-all-costs vengeance of The Punisher, a superhero like Shadowhawk of Image Comics may be just what you're looking for. At times mocking Batman lore, the protagonist injures heinous criminals to the point of paralysis, sparing them only their lives. 
Click to read more
and watch the video
or