Why is Jill never on 'Jill & Jessa: Counting On'?
Fans have noticed one of the key names in the show title is never on the show.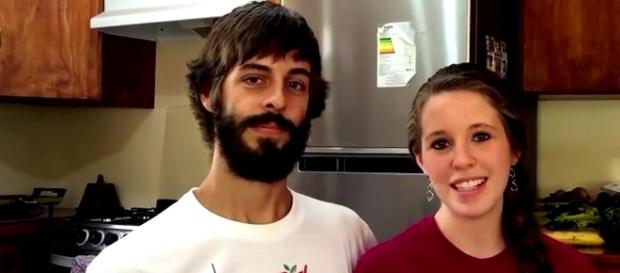 While the show is titled Jill & Jessa: Counting On, fans have started to notice the show rarely ever features Jill (Duggar) Dillard. In the series premiere promo video, Jessa talks about how the family has gone through a lot in 2015, referencing the scandal revolving around oldest son, Josh Duggar. This series is supposed to be about how the sisters have bonded together and moved on from the disgrace their brother brought to the family.
Where is Jill?
While it is well known that Jill is currently out of the country with her husband, Derick Dillard, and son, Israel, doing missionary work, it doesn't explain why the show has all but removed her.
When the series first began it looked like TLC had sent a film crew to Central America to film Jill and her new family. Now her appearance on the show has dwindled down to a three to five minute segment in each episode where the sisters call her via Skype and have a short chat with her.
Also, it's clear any videos coming directly out of Central America are self filmed by Jill or Derick. It appears the professional camera crew is long gone. Furthermore, the show hasn't even attempted to edit Jill into any of the promo photos. The most recent promo photo features Joy, Jana, Jinger, and Jessa.
Is Jill Pregnant?
Social media has recently started to blow up with articles about the possibility of Jill being pregnant. Every photo is being scrutinized to see if that chair is hiding her belly, or if she is holding Israel in front of her to hide a baby bump. Could her apparent absence actually be by choice in an attempt to hide her pregnancy for as long as possible? Critics of the show have been very harsh about certain things they view as safety issues when it comes to the Duggar family children and several have zeroed in on Jill directly.
Many believe it is selfish for her to be in another country with a very young child and the axe would fall swiftly if they found out she was pregnant in a country known to carry the Zika virus.
Why do you think Jill has been missing from the show? Do you think she could be pregnant or do you think TLC just can't afford to keep a crew in Central America? Leave your thoughts in the comments below and tune into watch Jill & Jessa: Counting On, Tuesdays at 9/8c on TLC.
Click to read more
and watch the video
or