Thomas Ravenel reveals Kathryn Dennis is no longer speaking to him
This "Southern Charm" couple has been through their ups and downs and now they aren't speaking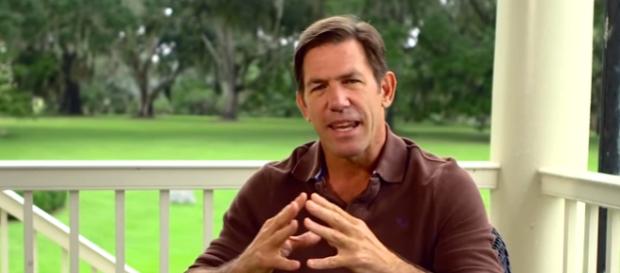 Thomas Ravenel and Kathryn Dennis have been on again and off again for a while now. This couple from Southern Charm doesn't seem to be in love anymore, though. Now Thomas is actually sharing that Kathryn isn't even speaking to him. That has to make things pretty hard when they have two children together. Thomas spoke to Page Six to reveal the details.
What did Thomas reveal?
Right now the only way that Thomas and Kathryn speak to each other is through lawyers.
On this season of Southern Charm, viewers have seen that they do speak to each other, but it looks like things have gotten a lot worse since then. They are arguing about custody and Thomas shared that because of this he has not been able to see his children in weeks. 
Thomas revealed the details to Page Six and said, "I used to see them every other week for three days, and then it went down to every other week for two days, now, I haven't seen them in eight weeks.
I'm thick-skinned, I can take it, but I think it's harmful to my children."
Will they get back together? 
Thomas Ravenel shared that they are not back together, and he doesn't see it happening anytime soon. Thomas feels like it is better for their children not to see them arguing all the time. Thomas said he thinks that the negative energy could affect the kids.
Now Thomas does hope that they can have a friendship later on, but not start dating each other again. He even says he is not sure why they haven't been able to work out things when it comes to custody of their children. It may take a while for that to happen, but hopefully not, because at this time Thomas isn't getting to see his children. He explained how hard it is on him not getting to see the kids by saying, "I'm a great father and I love my children very much, and they need me.
And I think maybe that's why I love them so much, and the love is related to the need. The more they need you, the more you love them."
Are you shocked to hear that Thomas and Kathryn are not even speaking to each other at this time? Do you think they will ever work things out? Sound off in the comments section below and don't miss new episodes of Southern Charm on Monday nights on Bravo, where you can also watch all of the Real Housewives and Vanderpump Rules.
Click to read more
and watch the video
or