'The Walking Dead' season finale: Could they leave us with a cliffhanger over big death?
Tonight someone will die on 'The Walking Dead,' but who knows if they will reveal it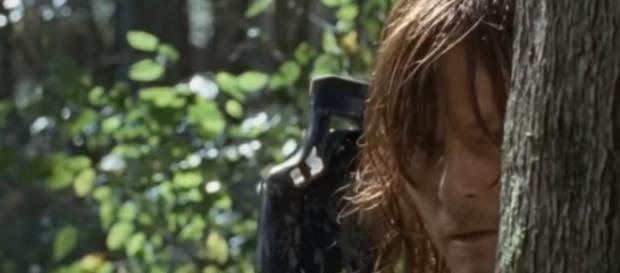 Tonight is time for the big season six finale of The Walking Dead. Fans have been waiting to find out who is going to die and this is going to be a wild season finale. It does look like they could leave everyone with a cliffhanger. Everyone is thinking that they might not reveal if Daryl Dixon ends up dying until season seven of the show. 
Is Daryl Dixon going to die?
It has been obvious for a while now that when Negan showed up, he would be killing someone.
In the comic books, Negan takes down Glenn, but viewers seem to think that they will not go that way with this season finale. Now fans are starting to feel like they could do what Game of Thrones did and leave viewers with a cliffhanger.
They made it look like Jon Snow died on that show and everyone knows that he has been spotted filming since the finale. At the end of last week's episode, a gun went off that appeared to be pointing right at Daryl Dixon's head. Everyone would be surprised if they killed off this character.
When this went down Dwight, told Daryl that he could be okay. This makes everyone think he might survive, but The Walking Dead could decide not to even show that part of the show again. They may just wait until season seven for his fate to be revealed. 
Who will Negan kill? 
It has been revealed already that according to spoilers, Negan will end up killing someone with his weapon Lucille. This weapon is a bat that is covered in barbed wire. Whatever happened to Daryl, Negan wasn't there when it went down.
It doesn't sound like the person that Negan will kill is going to be Daryl Dixon.
When you read about episode 16 of The Walking Dead, it never mentions Daryl Dixon. More than likely, they are just going to leave viewers wondering what happened to him until season seven of the show starts. Hopefully a lot of spoilers sharing details of Daryl's fate will surface.
Do you think that Daryl Dixon's fate will be revealed tonight on the season six finale? Do you think that they will wait to share what happened to him until next season? Sound off in the comments below on your thoughts and don't miss the finale of The Walking Dead tonight. If you love this show, you might love iZombie as well.
Click to read more
and watch the video
or