'The Voice' 2016 live playoffs, night 2 review: Shalyah Fearing covers Beyonce in style
The 16-year old Fearing brought the house down with her version of 'Listen'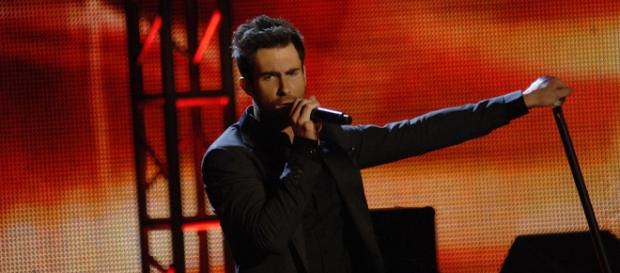 The Voice 2016 continued April 12 with night two of the live playoffs, which was comprised of performances by the 12 contestants representing mentors Adam Levine and Pharrell Williams. One of the evening's blockbuster performances belonged to Team Adam's Shalyah Fearing, whose cover of a challenging hit by one of the greatest musical divas in modern history brought enthusiastic cheers from the entire live audience and gave her a legitimate shot at claiming season 10's first iTunes bonus.
During Fearing's pre-performance rehearsal segment with the Maroon5 frontman, Levine marveled over her talent, calling it "off the charts" for a 16-year old.
He was excited to see her sing Beyonce's "Listen," a song with gospel flair that's unlike most of the superstar's musical library. To close out their time together, he encouraged Fearing to embrace her flaws and the notion that no one is perfect, and she thanked him for the advice.
Shalyah Fearing brings her best
Elegant in a deep pink tank and orange skirt, the teen rose to the occasion and, without question, poured her heart into her live performance. She's a terrific singer, especially given her tender age, and she knows how to give an emotionally evocative performance. She earned a standing ovation and impassioned cheers from the four coaches and the entire studio. Carson Daly even commented on what he'd seen by likening Fearing to an Olympic ice skater who nailed her program.
The judges were universally impressed and lavished praise on Fearing.
Blake Shelton termed her the brand new "freakin' front runner" while Pharrell pleaded with America to vote for her by exclaiming "from the saints to the secular, please vote for this girl right here." Levine, finally, praised her authenticity and her ability to "tell... the truth" when she sings.
A rocky road to The Voice 2016 live playoffs
The repeated ovations were a boon for the aspiring songstress, who had a lot to prove entering the playoffs. After initially earning a single chair turn and becoming a default member of pop diva Christina Aguilera's team, she lost her Battle Round match-up to Tamar Davis. She was granted extended competition life by R&B sensation Pharrell Williams, who used his coveted coach's save to give her a second chance at the season 10 title. Her time with Pharrell was limited, however, as she went on to lose her Knockout Round battle to Emily Keener. It was then that Levine claimed her as a member of his team. 
Whether she's able to climb into the top 10 of the iTunes top 200 chart by the 9 AM Pacific close of the voting window remains to be seen, but it could certainly happen. As of 10:30 PM Pacific on April 12, "Listen" had climbed to number 18. If it advances to the top 10, she will claim an iTunes bonus.
The Voice 2016 continues April 13 with the live playoffs results show. By episode's end, half of the contestants will be sent home for good and the top 12 will emerge.
Click to read more
and watch the video
or