'The Voice' 2016 iTunes results: Did night 2 of the live playoffs yield iTunes bonuses?
Shalyah Fearing, Owen Danoff were standouts for Adam Levine, but did either score a vote multiplier?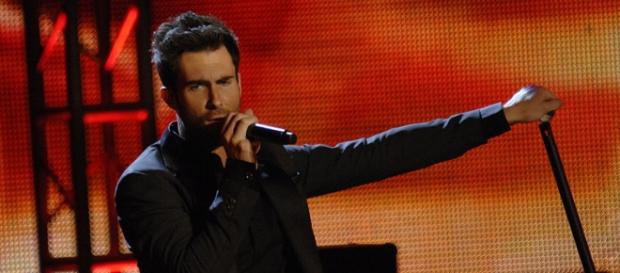 The Voice 2016 continued April 12 as the aspiring singers working under the tutelage of Maroon5 frontman Adam Levine and R&B super star Pharrell Williams appealed for continued competition life with their segment of the season 10 live playoffs. Did standouts Shalyah Fearing or Owen Danoff --or any of the other 10 hopefuls who hit the stage on night two-- score an iTunes 10-times vote multiplier by ranking in the top 10 of the top 200 chart at the end of the voting window, 9 AM Pacific on April 13? A quick look at the chart provides the answers.
Fearing, Danoff close, but no iTunes bonuses
The 16-year old Fearing, who brought down the house with her stirring rendition of Beyonce's "Listen," came closest to hitting the mark needed to earn an iTunes bonus.
When time ran out, her single ranked at number 14 on the iTunes chart. Given her strong performance, she's likely a lock to make the top 12 as part of Levine's team. Also faring well with their covers were Levine proteges Owen Danoff and Laith Al-Saadi, whose versions of "Hero" and "With a Little Help From My Friends" placed 25th and 32nd, respectively. All three contestants seem primed to claim spots in the top 12, but Levine's team is chock-full of talent, so anything could happen come results time tonight.
The night two results also confirm that none of the 24 contestants alive in the competition earned iTunes bonuses during the playoffs. Night one saw former child star Alisan Porter come closest by placing 12th with Janis Joplin's "Cry Baby."
Full results from night two
The complete iTunes chart rankings at the close of the voting window for the April 12 live show are as follows:
14. Shaylah Fearing, "Listen"
25. Owen Danoff, "Hero"
32. Laith Al-Saadi, "With a Little Help From My Friends"
40. Daniel Passino, "When I Was Your Man" (Team Pharrell)
44. Hannah Huston, "Ain't No Way" (Team Pharrell)
58. Emily Keener, "Still Crazy After All These Years" (Team Pharrell)
67. Caroline Burns, "All I Want" (Team Adam)
74. Brian Nhira, "Alive" (Team Adam)
181. Nate Butler, "Sara Smile" (Team Adam)
230. Lacy Mandigo, "Love is a Battlefield) (Team Pharrell)
394. Moushumi, "Love Yourself" (Team Pharrell)
415. Caity Peters, "I'll Be Waiting" (Team Pharrell)
With just three spots available on each team moving forward, the April 13 results show will see half of the contestants sent packing.
Who will earn a viewer-voted spot? Who will score the all-important coaches' saves? Watch The Voice 2016 results show on April 13 to find out.
Click to read more
and watch the video
or