'The Bold And The Beautiful' spoilers: Katie confronts Ridge about his paternity bombshell
Katie is a loose cannon and could spill everything she knows at any point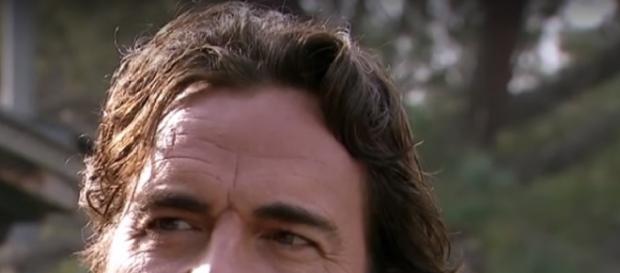 The Bold and the Beautiful spoilers teased that Katie Spencer (Heather Tom) will confront Ridge Forrester (Thorsten Kaye) about the paternity bombshell she happened to stumble upon a few weeks ago. Katie learned from Rick Forrester (Jacob Young) that Ridge's doctor, Dr. Wolin suddenly died, and Katie found that to be an odd consequence. 
Just a little problem
According to the spoilers, Katie muses that it seems like quite the luck for Ridge's doctor to die just after arguing with him in a public place.
Of course, when she brings this up to Ridge, he is less than thrilled by her implication. He isn't happy that his former lover is poking her nose in his private affairs, especially when he has so much to lose if  (and when) Thomas (Pierson Fode) learns that he is Douglas' father. 
Thorsten Kaye reveals, "At this point, Thomas feels he can get away with it and isn't too concerned about Katie.
Ridge did this for love and to keep the woman in his life happy. It's not about stealing babies per say. It's about doing the right thing for a child's well-being. Ridge is not happy that Katie has brought up the paternity secret every day since she learned about it, and he decides to tell her to mind her own business."
Katie confronts Ridge about what she knows
The Bold and the Beautiful spoilers state that Katie doesn't want to drop it and continues to press Ridge about it. It brings out old unresolved feelings between them. If you remember, at one time, the couple was engaged to marry, when Katie left Ridge for Bill Spencer (Don Diamont), so there's likely unresolved feelings between them that was itching to come to the surface. 
In the end, it'll become a battle between Katie and Ridge, and it may be something that eventually comes out.
If Katie reveals the paternity bombshell to Rick, it will be public knowledge in a matter of hours--Rick cannot wait to have some juicy tidbit on Ridge. The fact is, Katie is loose canon with everything she is going through, and it's just a matter of time before everyone knows the identity of Douglas' real daddy. 
Voice your opinion about The Bold and the Beautiful in the comments below and come back later for more soap opera spoilers, news, and updates. 
Click to read more
and watch the video
or