Ted Cruz snaps in hate-filled rant, slams ESPN for firing Curt Schilling
After Curt Schilling was fired by ESPN for posting anti-transgender memes on social media, Ted Cruz came to his defense.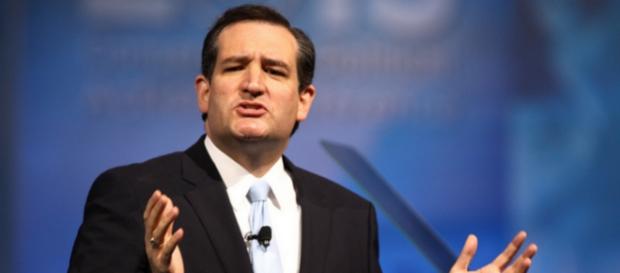 Former World Series winning pitcher for the Boston Red Sox, Curt Schilling, went one step too far and was fired Wednesday by ESPN. After Schilling posted an anti-transgender meme to his Facebook account, ESPN finally decided to terminate their relationship with the potential future Hall of Famer.
Cruz to the rescue
Schilling, a former analyst for ESPN's Sunday Night Baseball TV show, has been open about his conservative political views, often being described by critics as far right-wing on the political spectrum.
On Schilling's personal Facebook account, he described himself as "Conservative pro life pro 2nd amendment American who wants to help those that cannot help themselves." When the news of Schilling's firing became public, it wasn't a surprise when conservatives and Republicans took his side, especially in regards to his opposition to recent anti-trans bathroom bills.
As pointed out by Talking Points Memo on April 21, Texas Sen. Ted Cruz came to the side of the now unemployed former baseball player.
Ted Cruz slams ESPN for firing Schilling over anti-trans memehttps://t.co/hCfU7qMZVE pic.twitter.com/wpzShLzWWc

— Talking Points Memo (@TPM) April 21, 2016
"ESPN fired Curt Schilling for making the rather obvious point that we shouldn't allow grown male adult strangers alone in a bathroom with little girls," Cruz said while appearing on The Glenn Beck radio show Thursday afternoon. Cruz continued, stating that anyone with "rational" should understand Schilling's objection.
.@tedcruz to @glennbeck on Trump: Letting girls' in a bathroom with grown men is a bad, bad ideahttps://t.co/Et0zEc9Xlm #MakePCGreatAgain

— Catherine Frazier (@catblackfrazier) April 21, 2016
The senator from the Lone Star State went even further, warning that if people don't support the bathroom bills against transgender Americans, "repulsive perverts and criminals" will attack "little girls" in public bathrooms.
Host Glenn Beck agreed with Cruz, saying that if the bathroom bills could potentially "save one little girl," they must be supported.
Cruz vs Trump
In yet another example of Cruz's feud with GOP front runner Donald Trump, the billionaire real estate mogul also chimed in on the bathroom bill law. When asked if Caitlyn Jenner, the former Bruce Jenner, would be allowed to use whatever bathroom she wanted at Trump Tower, the former host of "The Apprentice" responded, "That is correct." Cruz quickly fired back at Trump, criticizing him for his alleged "PC" answer on the subject.
Click to read more
and watch the video
or