'Storage Wars' season 9 episode 8 recap: 'High Scores in Arcadia'
Darrell and Brandon Sheets, Ivy Calvin and Rene Nezhoda bid on storage locker units in Arcadia, California.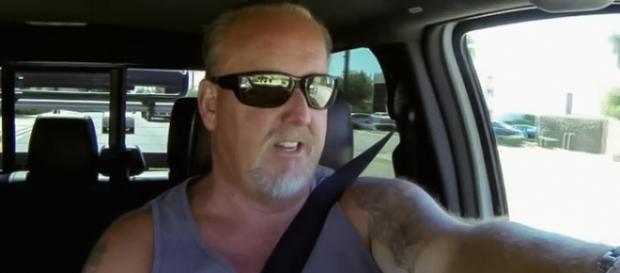 This week on a brand new "Storage Wars" season 9 continued with an episode titled, "High Scores in Arcadia." Ivy Calvin, Darrell and Brandon Sheets and Rene Nezhoda and his father bid for storage lockers on this episode while in Arcadia, California. The auctioneers for this show were Dan and Laura Dotson of American Auctioneers and buyers Mary Padian, Dave Hester, Brandi Passante and Jarrod Schulz did not participate in filming this episode.
Darrell and Brandon make $840 profit
Rene thinks he dropped a suspicious locker on Darrell that only cost him $100.
Rene thinks he won, but Darrell promises he will make profit from the deal. When Darrell and Brandon dig through the locker they begin to uncover all sorts of valuable items.
They find a $10 table and $10 shoe cabinet at first and a $15 microwave. Things take a turn for the better when they discover a backpack full of fishing gear they value at $75. They find a $200 treadmill and inside a metal box they discover a laser pointer made by Wicked Lasers. They take their laser to a laser research lab and find out the laser is legal, but not particularly safe, according to the expert, who values the item at around $200.
Rene and his father make $420 profit
Darrell and Rene bid each other up on the third unit of the day and eventually Rene wins with a bid of $375. The locker is full of mostly smaller items, and his father serves as comic relief as they dig out the unit. They find some vintage items, including a $20 suitcase, a $10 vacuum, a fur jacket worth $40 and a Rolling Stones vintage tour shirt worth $100.
Rene finds an old bubble gum machine so he takes it to an expert. The Columbus Model A machine is from the 1920's, and despite the globe being broken, a $50 replacement can be had. It dispenses peanuts, not gum, and it's completely operational. As it sits, with a globe, the machine is valued at around $300 according to the expert.
Ivy makes $1,190 profit from his locker
Ivy wins the first locker, which is full of tools, for $1,400. He's unsure of his purchase from the start, but it ends up a profitable experience for him. Ivy finds worthless couch pillows, an amplifier worth $100, a $40 bicycle, a $20 fan that looks brand new and another bike worth $100. One item catches Ivy's eye above the rest, so he takes his fancy soldering iron to an expert to find out the value. The fan works and the exhaust tubes work, sucking away the fumes, so the Weller soldering iron is valued at $700 by the expert.
Click to read more
and watch the video
or