'Storage Wars' season 9 episode 3 recap: 'Middle-Aged Mutant Ninja Buyers'
Teenage Mutant Ninja Turtles memorabilia highlights the Westminster, California lockers.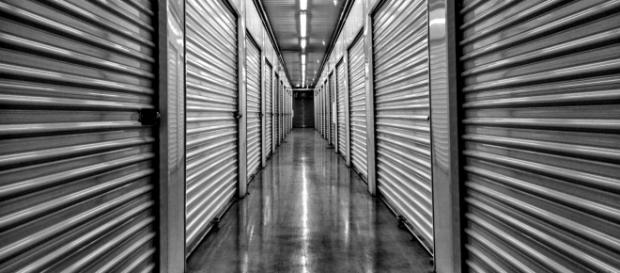 This week on a brand new "Storage Wars" season 9 marches forward with an episode titled, "Middle-Aged Mutant Ninja Buyers." On this episode of the reality TV show we follow the buyers Ivy Calvin, Rene Nezhoda, Brandi Passante, Jarrod Schulz and Mary Padian who all hope for a quick score in Westminster, California. Auctioneers Dan and Laura Dotson from American Auctioneers run the auction and say the lockers this week could be full of multi-cultural items. Mary shows up early for the auctions and has high energy, but fails to score any treasures this time around, despite 15-20 units for sale.
Rene Nezhoda scores collectible toys and comics
Rene gets the first unit of the day for $1,000, primarily bidding against Mary. Teenage Mutant Ninja Turtles collectibles highlight Rene's unit with a carded action figure and issues 1-4 of the original comic book.
Rene also finds some old VHS tapes, including Star Wars, but the whole box is only worth about $10. Rene says he hopes for a Nintendo game unit because the locker has items from the same era. Rene takes his Teenage Mutant Ninja Turtles lot to co-creator Kevin Eastman at the San Diego Comic Arts Gallery where he gets some nice history into how Kevin and Peter Laird created the Teenage Mutant Ninja Turtles. When he checks out Rene's finds, Kevin says the Splinter action figure is rough and estimates it's worth only $15, but the first four Teenage Mutant Ninja Turtles comic books are worth $700, and a bit more if signed. Kevin signs the comics which bumps up their value to around $850. Rene ended the show with $1,897 in profit.
Brandi Passante and Jarrod Schulz
Brandi buys the second unit of the day, a big locker for $2,400.
They find mostly furniture, including a table, a few nice chairs and an old fridge. They estimate the value of the haul at $3,003, which makes for a small profit. Jarrod is excited when they find a laser gun that they take to a retired police officer. The laser gun has a solid magazine and sighting system with red and green laser. It replicates the weight of a loaded 9mm Glock pistol and they're told that it's worth about $100. Brandi and Jarrod ended the show with $703 in profit.
Ivy Calvin is a dog on the hunt
Ivy Calvin says he is on the hunt for lockers today, just like a dog, and spends $850 on locker number 3 of the day, $300 on locker number 4 and then $200 on locker number 5. When he rummages through his haul at the end of the day he claims one dresser is worth $250 and a sub-woofer is worth $150. Ivy also claims he has about $2,550 in tires and some bamboo worth $500. Ivy Spent $1,350 in total on his three lockers and estimates his haul for the day is actually worth $4,840. Rene was the big winner for the show and ended up with $3,490 in profit.
Click to read more
and watch the video
or