'Sister Wives' is officially returning as Meri Brown heads to counseling
Meri is going to counseling after being catfished and figuring out how to move on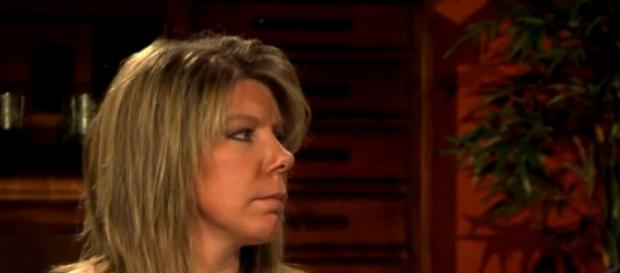 There has been a lot of talk about if Sister Wives would be back for another season or not. It is official that the show is coming back as a new preview was released today. This preview shows what the Brown family is dealing with now. Meri was catfished last season and Robyn Brown was pregnant with her second child with husband Kody Brown. 
How is Meri now?
Meri Brown went through a lot during the last season of the show. She thought she had found a man and was talking to him online, but it turned out that it was a woman pretending to be a man.
Now Meri is going through counseling to figure out the best way to move on from this hard time in her life. Kody is actually going to therapy with her too and in the preview, Meri tells him that there were times she was mad at him. 
Christine Brown admits that the wives are having some issues because of the scandal.
Robyn Brown actually feels betrayed by what went down and she is not happy about it at all. It would be great if they can find a way to work through all of these problems, but it is going to be a long road ahead of the Brown family. 
Robyn Brown's baby
Robyn Brown also had her baby daughter Ariella Mae since last season ended. This is the 18th baby for the family and it is Robyn's second child with Kody Brown. Everyone will be getting used to the new baby, but of course, this brings a family like this closer together instead of further apart. It may help to heal the hurt feelings from Meri considering leaving the family and doing something else with her life. It looks like Meri is planning to stick around and make her marriage work. 
The new season of Sister Wives will start airing on TLC on May 8.
This is also the channel where you can watch the Duggar family and a lot of other reality shows. This season should be a great one as the Brown family tries to figure out how to make everything work once again. They have been through a lot and so far the family is sticking together and finding a way to make it work. This family is still living the polygamy lifestyle and staying together. 
Click to read more
and watch the video
or