Sara Ramirez shares cryptic tweet: Is Callie leaving 'Grey's Anatomy'?
Now fans are really curious about who could be leaving the show this season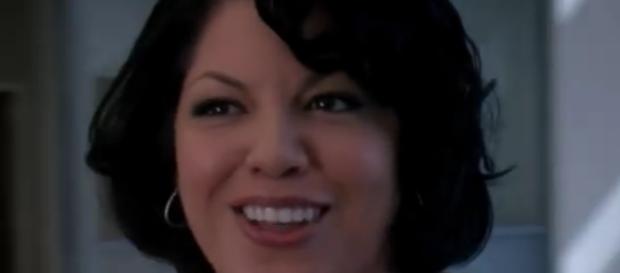 There has been a lot of speculation about who could leave Grey's Anatomy and who could be sticking around. It sounds like Sara Ramirez could be leaving the show, and now fans are going crazy wanting to know what is going on. Her character Callie has already made plans to move to New York, but her latest tweet has fans confused. It sounds like she could be gone for good. 
What did she tweet?
Sara Ramirez went to her Twitter yesterday, and that is what has everyone thinking she might be leaving.
Here is what Sara had to say.
That's a wrap for Doctor #CallieTorres #Season13 #GreysAnatomy #ThankYou all for an enriching & unforgettable #Rollercoaster ride! ❤️💃🏽😷🌈🎢💜

— Sara Ramirez (@SaraRamirez) 27 de abril de 2016
This tweet makes it sound like Callie Torres could be leaving the show after the end of this season.
It makes it sound like she is totally done, but of course, Sara isn't sharing what she meant by this tweet. There is a lot of speculation, though. Could she just be leaving for one season while she is in New York City or should it be something more? Fans are going crazy in the comments trying to figure it out, but so far it is all just speculation.
Could Callie be dying?
Cosmopolitan shared that someone is going to die this season on Grey's Anatomy. There are only a few episodes left and now it looks like someone is going to lose their life, but they aren't sharing who. This show has been known for taking the life of very important characters including Derek Shepard and George O'Malley. It would not be surprising at all if they made the decision to kill off Callie at some point. The season finale is said to be a very emotional one this season.
If Callie was to die, viewers would be very upset to see this go down. 
Several of the couples on the show are having problems. There is a lot of speculation that Bailey and Ben could end up getting a divorce and now Callie is planning to leave the state with her daughter, and Arizona is not happy. Of course, it wouldn't be Grey's Anatomy without a little bit of drama. 
What do you think that Sara Ramirez meant by this tweet that she sent out? Do you feel like she is leaving the show? Sound off in the comments below on your thoughts and don't miss new episodes of Grey's Anatomy on Thursday nights on ABC.
Click to read more
and watch the video
or