Rob Kardashian speaks out about TV wedding rumors and more
TMZ was able to get Rob to talk to them about what is going on in his life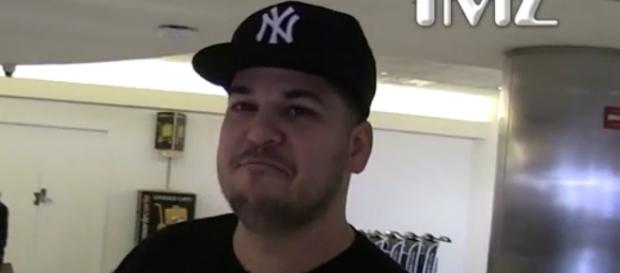 Rob Kardashian has avoided speaking to the press for a really long time, but now he is starting to open up once again. Rob was actually stopped by TMZ at the airport and he revealed a lot. This was the first time fans have heard this much information from the younger Kardashian brother in a long time. It is great to see him out and about again.
Will he do a television wedding?
They started out asking him if he plans to marry girlfriend Blac Chyna in a television wedding.
The news came out not long ago that the two were engaged. The rumors have been flying about this, but Rob didn't want to confirm or deny it at first. When TMZ told Rob that by not confirming, either way, he was really saying yes, then he quickly decided to say no.
Next, he teased that his answer was no to everything. During all the wedding talk, Blac Chyna just stayed quiet. Rumors are that they could earn $1 million if they agree to do a television wedding.
The history behind this couple is a bit crazy. Rob's new fiance has a son with Tyga, who happens to be dating his sister Kylie Jenner. This has caused a bit of friction with the family, but hopefully, they can find a way to work it out in the long run. 
What else did Rob reveal?
Rob Kardashian also talked a bit about what has been going on with his eating lately. He has been dieting and has lost a lot of weight. Rob teased that he will be seeing TMZ at the beach. He admitted that they tried New York pizza while they were there, but he didn't eat all of it. Blac got it and he took a bite at least.
Rob also said that he is missing In-N-Out Burger, but he does still eat there from time to time. He did tease that it is usually Blac Chyna getting it and that he is just along for the ride. One thing he did admit to was being a cheater, but only on his diet, not his fiance. 
Are you shocked to hear that Rob Kardashian is actually speaking out to the press? Do you think that he should do a televised wedding when he ties the knot? Sound off in the comments section below on your thoughts and don't miss Keeping Up With the Kardashians when it returns to E!.
Click to read more
and watch the video
or