Rob Kardashian and Blac Chyna are engaged
The reality star and the model confirmed their engagement via Instagram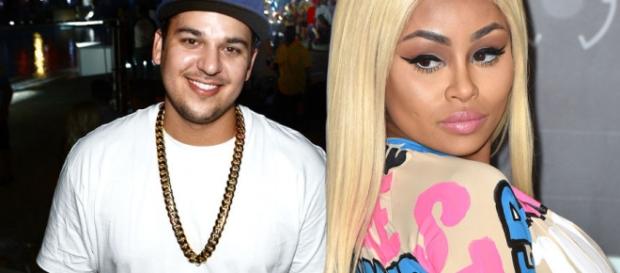 Rob Kardashian and Blac Chyna are finally engaged. After three months of dating, they announced their engagement in the social media. The model posted the first photo of her beautiful ring, writing: 'Yes!'. The pair started dating in January, at this time the romance caused problems inside the Kardashian family because Chyna is the ex of Kylie's boyfriend Tyga. Kim, Kourtney and Khloe disagreed with Rob's relationship. Anyway, they continued with their romance, regardless to the opinion of others.
Rob was fighting against diabetes, depression and overweight but now looks healthy, with good sense of humor and wanting to work hard for his ambitions.
Support
Amber Rose, Blac Chyna's best friend, congratulated the couple on Instagram: 'Congratulations to my family.I never seen my sis so happy and I couldn't be more happy for her! God bless you 2! Now let's get this wedding together so y'all can star making some babies'.
Rob and Chyna spent the night at strip club with her mother. His mom, Kris Jenner spoke out about Rob's girlfriend, two weeks ago, she said that Rob looks better and she ´doesn,thinks that  Chyna is a nice girl for him. It was in an interview for the tv show 'Kylie and Jackie O', in Australia, where the Kardashians are so famous. Kris opened her hart ans seemed sincere about Blac Chyna.
The Kardashian family
The Kardashia family are on vacation in Vail, Colorado, while Rob and Chyna celebrate their engagement. There is no comment about it from the famous clan. They prefer to share the entire gateway on Instagram. Kim, Khloe and Kylie are furious with Rob so they prefer keep quiet until after the holidays. Kourtney and Kendall are happy for their brother. The latest news about Kris Jenner says that she is happy because her son found the true love, and that's what really matters.
We don`t know if her feelings are sincere, may be she doesn't want to hurt the feelings of her son. In the nearly future, the famous family will show on tv how they solved this problem.
Click to read more
and watch the video
or