Paul McCartney announces new compilation, 'Pure McCartney'
New album containing hits and deep cuts was assembled by the former Beatle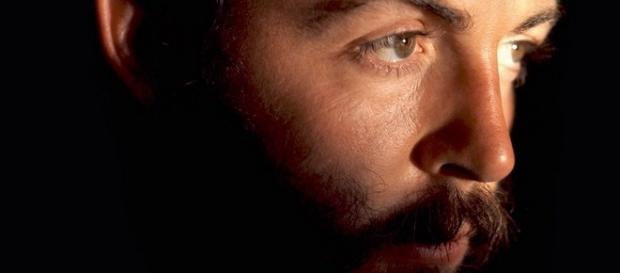 Paul McCartney will release a new compilation in June he assembled that will have hits, some deep cuts and some non-album singles, his label, Hear Music, announced on Thursday. The album, titled "Pure McCartney," will hit the streets June 10 and be available in three different physical versions – a two-CD set with 39 tracks listing for $19.98, a four-CD deluxe edition that also has a book with 67 tracks for $34.99 digitally and $39.98 on CD, and a four-LP 180g vinyl version for $69.98.
The cover has a picture of a bearded McCartney from 1970 taken by his late wife Linda McCartney.
Fans got a hint that something was in the works earlier this week when his official YouTube account posted two short sound collages on March 29 and 30.
The first contained a six-second sound jumble, while the second video, lasting five seconds, had all 67 titles of the deluxe edition flashing by very quickly though fans slowed it down and were able to figure out the songs. They still didn't know what the videos meant at that point since the album hadn't yet been announced. But the label's website gave fans a head start on the answer by posting the album cover art the night before the official announcement, though it was pulled down after a short time.
The track listings for the two-CD standard set contains several McCartney hits, including "Maybe I'm Amazed," "Heart of the Country," "Uncle Albert/Admiral Halsey," "Band on the Run" and "Jet," but also a few deep cuts, like "Warm and Beautiful" and "Wanderlust." McCartney, in the release announcing the album, said the album was a playlist meant to be enjoyed at a party or while driving.
"Me and my team came up with the idea of putting together a collection of my recordings with nothing else in mind other than having something fun to listen to. Maybe to be enjoyed on a long car journey or an evening at home or at a party with friends." The album was personally put together by Paul McCartney, the label said, and many tracks have been remastered for the release.
The full track list of all configurations covers albums from the earliest part of his solo career, such as "McCartney," "RAM," "Band on the Run," "Wings at the Speed of Sound," "Venus and Mars" and "Red Rose Speedway" but also includes more recent albums like "Kisses on the Bottom," "Chaos and Creation in the Back Yard," "Memory Almost Full," "NEW" from 2013, his most recent album, plus the album "Electric Arguments" that he released as The Fireman. All the configurations also include "Hope For the Future," the song released in 2014 that was written for the "Destiny" video game."
The Rolling Stones could never beat the Beatles -- even Keith Richards knew that
Examining the extreme popularity of 'The Walking Dead' on AMC
Click to read more
and watch the video
or