'Nashville' season 4 episode 16 recap: 'Didn't Expect It To Go Down This Way'
Cash provokes Maddie to make questionable life choices while Juliette is up to her old tricks.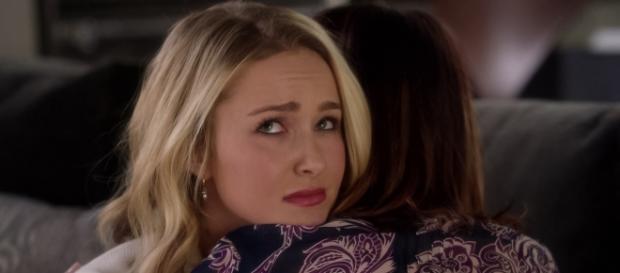 This week on a new "Nashville" season 4 really begins to crank up the drama with an episode titled, "Didn't Expect It To Go Down This Way." During the past few weeks Juliette has returned to the show and is trying to get the puzzle of her life put back together, with the final piece being her ex-husband and baby's father, Avery. Meanwhile, Maddie, now 16, is growing far beyond her years with the help of Cash, who is sending her down a road she may not be prepared for yet.
Elsewhere, Luke is caught in a jam with Riff being nowhere to be found with just 24 hours before the tour starts, jeopardizing the entire situation for everyone involved, including Layla.
Cash complicates life for Maddie, Rayna and Deacon
While Cash has been a seemingly good influence on Maddie, since last week when Cash brought underage Maddie into a bar to play some suggestive songs to an older crowd, her good influence is in doubt. When Maddie runs away this week she runs right to Cash, who hides her from Rayna and Deacon. When Maddie says she was almost signed to Sony, Cash makes some calls and finds out the deal is still on the table and she even suggests Maddie emancipate from her parents to get her career started.
Layla comes between Avery and Juliette
Layla is still hunting Avery, and even offers him her spot on the tour bus complete with a crib for the baby and a recording studio so they can work on the road. On the surface, Layla is actually being very kind to Avery, who breaks down and says he can't believe how generous Layla is being to him.
If Layla began her relationship goal with Avery out of a place of evil, it sure has developed into an almost-reasonable offer, if Avery can get past Layla's penchant for being a tad crazy. Meanwhile, Juliette gets wind of things brewing between Avery and Layla and, after Thomas Rhett temporarily steps in for Riff, saves Luke's tour by making herself available as a permanent opener for the rest of tour. Juliette wants to keep an eye on things between Layla and Avery and be closer to her baby, which seems like an afterthought at this point.
Autumn tries to divide and conquer Scarlett and Gunnar
Autumn continues to try and wreck the relationship between Gunnar and Scarlett, pulling them apart and planting the seeds of discontent like a professional. First, Autumn takes Scarlett on a spa date and tries to make nice, but it seems a bit fake, truth be told. Next, Autumn takes Gunnar aside and offers him the chance for a romantic weekend with her and the chance to meet her neighbor, James Taylor, who is an idol of Gunnar and a major influence. When Gunnar does the right thing and says no, Autumn kisses him on the cheek and leaves a lipstick stain. When Gunnar is leaving Autumn's room the lipstick on his cheek is seen by Scarlett, who just happens to be passing by. Nothing happened, but Scarlett now thinks that her ex and Autumn had a quick hook-up, and it's sure to stress their fragile relationship.
Click to read more
and watch the video
or