'Nashville' season 4 episode 14 recap: 'What I Cannot Change'
Juliette returns after postpartum depression treatment and Layla gets some bad news.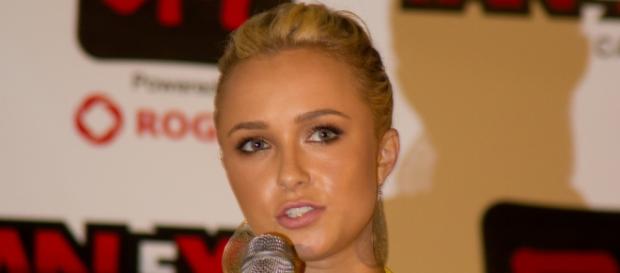 On a new "Nashville" this week we continue season 4 with an episode titled, "What I Cannot Change," which brings the return of Juliette Barnes, portrayed by Hayden Panettiere. While there was no shortage of drama without Juliette on the show, and the showrunners found all sorts of ways to make sure her name was consistently in the mix during the weeks of her absence, there was something very comforting to finally see Panettiere return and be the force of nature that she is on "Nashville," even if her tone has significantly changed.
This is a kinder, gentler Juliette, but only time will tell if her old habits are indeed hard to break.
Juliette returns to Nashville
Juliette faces a pile of mail and a major movie offer from Steven Spielberg as soon as she arrives for her homecoming.
It's almost too much to handle, but she takes it in stride. She accepts and then walks away from the movie, deciding that she needs time to rebuild a bond with Cadence and even Avery, who relents on his past opinion that Juliette only deserves three hours of visitation a week. Avery seems to be understanding that Juliette went through some sort of significant change in treatment and he appears to be on board with her recovery.
Layla has her own big showcase
Layla has finished her debut record and after meeting country-music superstar Autumn Chase, portrayed by actress Alicia Witt, hopes for the opening gig on her upcoming tour. The two hit it off at her showcase and Chase comes to the Bluebird to hear Layla perform. The Exes, Scarlett and Gunnar, also are performing that evening and impress Chase who says she is sitting in the room with the future of country music.
In the end Chase decides to book The Exes to open her tour which leaves Layla devastated so she resorts to calling Avery, who is busy with Juliette. Nothing seems to be going well for Layla who has really had to unfairly play the underdog this season despite being one of the most promising and talented musicians to be featured on the show. Nothing makes for a good country song like a little bit of heartache, so hopefully Layla can channel some of her past tragedies into a chart-blasting hit.
Colt presents Luke with a difficult request
Living with his grandfather, Sarge, has rubbed off on Colt, who asks his father Luke to sign off on his enrollment into the armed forces. Luke is hesitant because of the fear he experienced with his near-death experience while performing for the troops. Colt accuses Luke of supporting the troops but not his son, which hits home. In the end Luke does approve of Colt joining the army, but there's no word yet on what Maddie will think about his decision.
Will plans his future as an independent artist
Will asks Luke to release his songs so he can record them and release them himself independently.
Luke agrees that these days that is a viable option, but their conversation is cut short when Colt calls. Will stews over the situation for a while and even tries to write new material with Avery, but he is too distracted by Juliette, who wants to spend more time with Cadence now that she is out of treatment. Will storms back into Luke's office and demands he release his songs and Luke shocks Will by not only releasing the songs but apologizing for his past behavior and attitude towards Will as a gay man in the country music business. Luke asks Will to rejoin him at Wheelin' Dealin' Records and, after a handshake, the deal is sealed.
Rayna is still focused on Vita instead of Highway 65
Rayna wants to be the advocate for Vita, who is missing. The detective informs Rayna that he does care about the case, but there are so many it's a bit overwhelming. She's so distracted by Vita that she misses out on the drama at The Beverly where Frankie takes the stage drunk, much to the disappointment of Cash and Deacon, who drags him off stage and forces him to sleep it off on the couch in the office. Frankie goes back to AA and admits he has slipped, but has support to help him recover.
Click to read more
and watch the video
or